Posted by Hymn | Filed under Music
Nipsey still makes me want to stick a fruit punch nigga and watch him bleed Hi-C. Sorry 5. Jae Millz may or may not of heard about this crip but I've been patiently awaiting South Central State of Mind for almost a year now. Check out his latest offering and look for the single with Sean Kingston on itunes soon. Sorry no links.
Audio clip: Adobe Flash Player (version 9 or above) is required to play this audio clip. Download the latest version here. You also need to have JavaScript enabled in your browser.
Tags: Nipsey Hussle, South Central State of Mind, The Runners
Posted by Goat | Filed under Leaks, Music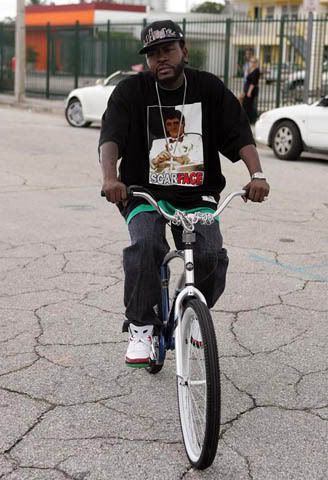 Here's some new Trick for you to digest after the Biggaveli assault below my Dukes. Produced by The Runners.
Tags: The Runners, Trick Daddy
Posted by Goat | Filed under Leaks, Mixtapes, Music
Any of my long time Dukes know that GFC will always lace you. I posted the first installment last year now here's the second dose. Featuring all the hottest, exclusive, upcoming signed and unsigned talent that's out including Chester French, Kid Cudi, Theophilus London and hosted by the one and only Mickey Factz. Track list and link after the jump.
Tags: Cool Kids, FKi, GFCNY, Jade, Jesse Boykins III, Kid Cudi, Melo-X, Mickey Factz, N.E.R.D., Nakim, Precize, The Runners