Posted by Fresh | Filed under Movies / T.V., Music


New Jersey native J.Y. sat down with Scram Jones for his forthcoming EP, The Hiring Process, due out in October. Read the rest of this entry »
Tags: GangStarr Girl, J.Y., New Jersey, Scram Jones, The Hiring Process
Posted by Goat | Filed under Leaks, Mixtapes, Music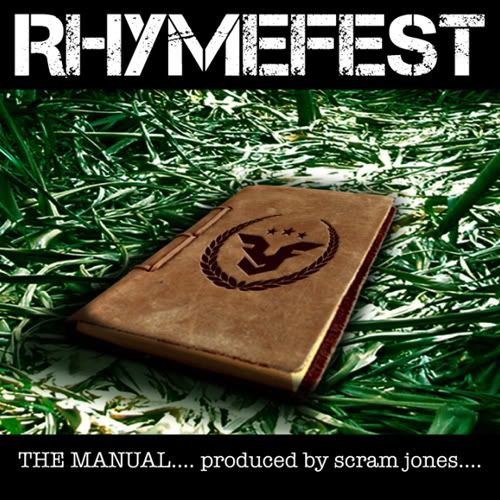 It's been a while I bumped a piece of music from this culture that I didn't have to skip a track. Now I know my inbox gets flooded with tons of music I DON'T post because frankly I'm not a machine. I have an opinion and frankly I'm not going to post anything I don't feel some way or another. I'm pretty sure I posted some suspect ishh in the past but I'm done with thata. Unless I feel like picking something apart most ;likely it will be deleted. Back to "The Manual", this here is a free classic. Rhymefest & Scram Jones have decided to give you something you can treat like you purchased it my Dukes. I must admit I stole Blue Collar the other day but I listened I felt like I should've purchased it. So when "El Che drops I'm gonna cop both and put my receipt up on the site. Track listing & Link after the jump.
Tags: El Che, Rhymefest, Scram Jones
Posted by Goat | Filed under Interview, Movies / T.V., Music
Via My IllRoots Massive
Tags: K-Salaam, Scram Jones
Posted by Goat | Filed under Leaks, Mixtapes, Music
New music from Nino off his new mixtape Untold Scriptures which hit store today. I must say the play on words is much better than how Game just drops name all the time.
Tags: Nino Bless, Scram Jones, Untold Scriptures