Posted by Hymn | Filed under Music, Singles
I like this. Ryan is going to be Les-always and Ross is going to do what Ross does, *Rick Ross grunt*. The real factor in this single is Red. Cafe's been stringing together good singles for years now but gaining no momentum. I understand why he hasn't made the leap but I wish he would. Diddy should help with the transition, Red's just too good not to play with the big boys.
Tags: Fly Together, Red Cafe, Rick Ross, Ryan Leslie
Posted by Hymn | Filed under Albums
Good evening Duke's and Dukettes. Here is a new section from the unstable mind of Hymn; we'll see how long it last. With the blogosphere going ham with new posts every single day (sometimes hours) I've noticed that I've missed a couple gems the last couple months. Whether it comes from albums that were released that nobody bought or albums that didn't pick the right single. This section is for low profile releases that didn't get enough coverage because a Drake/Lil Wayne leak hit the internet the same or joints that just didn't pop. I'm talking something you might have been aware of but never paid attention to. This is their spotlight. Every week I'll be hitting you with a few along with regular posts. Hit me at Hymn@pardonmeduke.com if you have suggestions.
Tags: Fabolous, Mighta Missed Monday's, Ryan Leslie, The Fabolous Life
Posted by Trose | Filed under Albums, Movies / T.V., Music
Tags: Fabolous, Keri Hilson, Ryan Leslie
Posted by CarterG | Filed under F**kery, Misc., Music, Smh, WTF?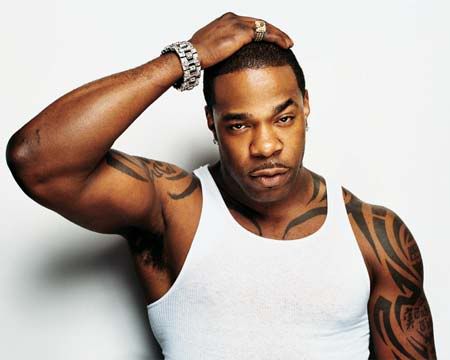 Two new tracks from the boy Bus A Bus. The 1st track is a remix to his street anthem, Hustler's Anthem, featuring Ryan Leslie, OJ Da Juiceman & Gucci Mane. The next track is a banger featuring Uncle Murda. Gotta say I'm not a fan of this '09 Busta but he works with everyone nowadays so he has to stay relevant with that strategy.
Download links after the jump
Tags: Busta Rhymes, Gucci Mane, Hustler's Anthem (Remix), New Tone In The City, OJ Da Juiceman, Ryan Leslie, Uncle Murda
Posted by Goat | Filed under Interview, Movies / T.V., Music
Jabari talks to Re-Up about Weezy's album sales and hard work. They talk about the dream collaborations, they'd liek to touch on and more.
Tags: 50 Cent, Clipse, Jay-Z, Malice, Pusha T, Re-Up Gang, Rick Ross, Ryan Leslie, The Dream, The Killers
Posted by Fresh | Filed under Leaks, Music
Fresh off of his godfather making ass of himself, Corey Gunz has a new song with my boy Rat Fink aka Ryan Leslie. Partake! And he didn't make Lil' Wayne's album, something fishy about that…
Tags: Cory Gunz, Get Right Tonight, Ryan Leslie
Posted by Goat | Filed under Events, Interview, Movies / T.V., Music
Here's footage of the Creme De La Creme party I was suppose to be at but flaked. Mickey tore it down of course. Cameos by Kidz In The Hall, Miss Info, Ryan Leslie and more.
Tags: DJ Jesse Marco, DJ Price, dubFrequency, Jayceeoh, Jus Ske, Kidz In The Hall, Mickey Factz, Miss Info, Ryan Leslie