Posted by Hymn | Filed under Albums, Music, Singles, Video
The audio for this track dropped in November but Mikkey decides to revive "Exorcist" with a visual. It still has me in awe that Mikkey curses while quoting scripture and rebuking the devil but to each his own. I think we have to take Mikkey's explanation for what it was and the visuals for what they are. Alone the visuals are on par, if not better than today's hottest artists. I applaud Mr. Halsted & No I.D. for doing something away from the box. Hopefully people are still paying attention to the outsiders.
Darkroom – Available on itunes
Tags: Darkroom, Exorcist, Mikkey Halsted, No I.D.
Posted by Hymn | Filed under Music, Singles, Video
I wish this wasn't the clean version but you make due with what you have. Mikkey Halsted finally added a bar code to his music.
The Darkroom – 101 distribution
Tags: Freddie Gibbs, No I.D., The Darkroom
Posted by Hymn | Filed under Interview, Video
Mr. Halsted sits down with Chi-towns WIMH radio and conducts an interview with, idk the personalities name. This footage was chopped and edited but you get the gist of what occured.
You still don't like Mikkey? Get right or get left is the motto.Don't be a dummy your whole life. Those that know, know.
The Darkroom – 12.21.2010
Tags: Chicago, Mikkey Halsted, No I.D., The Darkroom, WIMH radio
Posted by Hymn | Filed under Misc., Rumors
Mikkey takes some time out to explain the lyrics of "Exorcist". I wish more rappers would take the time to do this. Less confusion, less barbershop talk.
First of all, I wanna say thanks to all those who have supported the release of my first official single "Exorcist" produced by No ID. As I read the comments on the blogs and sites, I see that a lot of people think I was taking personal shots at certain rappers…but let me take the time to put those rumors to rest. Exorcist isn't about anyone personally. It's about hip-hop as a whole.

I feel that before hip-hop was concerned with validation from Radio and Awards Shows it was in a much purer form. I feel like the internet boom and all of the sites and blogs are helping to give dope artists a platform to restore the balance. Yet and still, it's uneven.

Think about it, in a landscape where labels hold radio spins so sacred, how can the Tribe Called Quest's and Ice Cube's of today be heard on a national mainstream level? Imagine if hip-hop was in the state that it's in now back during Hip-hop's golden years.

Would Ice Cube and NWA have gotten deals? What about Nas? Would they have said Illmatic didn't have a radio record with legs? Would Tribe have got signed? X-Clan? Would the label ask Public Enemy to give them a radio smash? Would the we have gotten to know about and enjoy Black Moon, Lord Finesse and Big L? What if a young Common Sense was trying to get signed in today's hip-hop climate? Would he get a deal, or would he be told that he needed a hit? I think you get my point.

Hip-hop never need validation from the establishment to be dope. Remember when only hip-hop like Mc Hammer and Young Mc were winning Grammys? How many grammys did GangStarr win? Did we care? We knew Gangstarr was light years better than Young Mc, right?

I'm happy that hip-hop has grown and song's like Jay-Z's "DOA" produced by my buddy No ID can take home the hardware now. But as a whole, are the new Public Enemies and NWA's of the world being lost in the label shuffle? What do you think?
Tags: Exorcist, Mikkey Halsted, No I.D.
Posted by Hymn | Filed under Albums, Music, Singles
This is the first single to Mikkey Halsted's Dark Room LP. It's a very interesting way to go with a single, especially your first single. I'm not dissing, definitly not, but this is on the same wave length as "Better Run Run". Mikkey is a far better lyricist but the message is very much the same, minues the Jay-Z dissing.
Audio clip: Adobe Flash Player (version 9 or above) is required to play this audio clip. Download the latest version here. You also need to have JavaScript enabled in your browser.
Download The Exorcist
Tags: Dark Room, Mikkey Halsted, No I.D., single
Posted by Goat | Filed under Albums, Reviews
It's been quite sometime since a review for an album here on PMD. as a matter of fact it's been a while since I've posted. my heart has been affected by tre (put accent) stagnation of the game. There's been "progression" over the past few months, but in my opinion we could be much further ahead.
Fast forward to present day. It's Tuesday and as I ride in this cab to the office, I decided it's time to write this review. The third installment of Jay-Z's Blueprint series has had several different feelings. At first it was the excitement of sitting at the Allido Records studio with peoples hearing "D.O.A." for the first time. That excitement and energy was reminiscent of the days I'd run to the radio late night for that freestyle or when you'd be the only one on school with an album a few days early because you went to Beatstreet (R.I.P.) the Friday before the release. The excitement disappeared when some of the leaks didn't live up to that feeling. Well, the album's here and I listened to it more than enough to give a fair and thorough assessment. Let go into BP3, people.
Tags: Alicia Keys, Cassie, J. Cole, Jay-Z, Kanye West, Kid Cudi, Luke Steele, MGMT, No I.D., Roc Nation, Swizz Beatz, The Blueprint 3, Timbaland
Posted by Trose | Filed under Interview, Movies / T.V., Music, Nuwz
NOID producer of Jay Zs controversial new song D.O.A. [Death of Auto-Tune] speaks on the Death of Albums and the concept he feels Destroyed Music in the latest episode of 60 Seconds.
Posted by Goat | Filed under Albums, Beef, F**kery, Interview, Leaks, Misc., Music, Nuwz, Rumors
Here's Angies interview with Jay-Z going on now on Hot 97 Live. I'll continue to update the mp3′s as they come out and after the jump you can stream live. That part I totally swagger jacked from Nation, don't kill me. LOL) Props to Miss Info, Nahright & Rap Radar
Part 1 | Part 2 | Part 3 | Part 4 x Part 5 via 2DB
Tags: Angie Martinez, Autotune, Blueprint 3, Drake, Jay-Z, Kanye West, No I.D., Soulja Boy, Summer Jam, T-Pain
Posted by Goat | Filed under Leaks, Music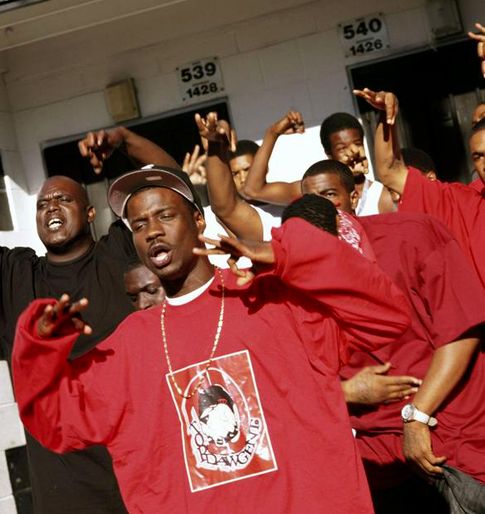 Jay Rock felt he was the Blood needed on this track. Here he is taking his stab at Hov's "D.O.A." track. Link after the jump.
Tags: Autotune, Jay Rock, Jay-Z, No I.D.
Posted by Goat | Filed under Albums, Leaks, Music
Guess they couldn't wait til' the weekend. YN comes through in the clinch with the CDQ Dirty version courtesy from Young Guru himself. This song is the trizzack for the weekend. Summer Jam, Habana Outpost & Brooklyn Museum Tonight. Who's coming with Me?!?!?!?!
Produced by NO I.D.
Download D.O.A. (Death Of Autotune) CDQ Dirty – Jay-Z
Related: Jay-Z's "D.O.A. (Death of Auto-Tune)": What Does It All Mean?
Tags: Autotune, Blueprint 3, Jay-Z, No I.D., Roc Nation