Posted by Goat | Filed under Leaks, Music
Royce goes in on the Brooklyn We Go Hard track with not so subliminal shots at Murs for the Roxy Reynolds movements. What's that about Dukes? Fill me in please.
Tags: Freestyle, Jay-Z, Murs, Roxy Reynolds, Royce Da 5'9"
Posted by Goat | Filed under Albums, Beef, F**kery, Leaks, Misc., Movies / T.V., Music
In my blogger hiatus I see this dude Murs running round making music videos with Bugatti Bredrins favorite adult film star, Roxy Reynolds. In part 3 of the series of these videos Murs makes attempts to get that phat back…back. Ha!. Murs For President in stores now. Roxy Reynolds on Porn Hub, You Porn, Red Tube and more (Disclaimer: Don't lose your job clicking these links NSFW*) You can go back in time with part 2 x 1 after the jump.
Via 2DopeBoyz
Tags: Murs, Murs For President, Roxy Reynolds
Posted by Goat | Filed under Albums
I'm currently on a music binge so I've been bumping a few things to see what's out there. Some old some new my Dukes. Figured I'd share. More of the goodies after the jump. (So what if some aint out!)
Tags: B.G., Big Kuntry King, Black Pocket The Album, Blu & Mainframe, Brass Knuckles, Capleton, Chopper City Boyz, D.I.R.T., DJ Khaled, Exit 13, Fearless, Gar, GZA, Heltah Skeltah, Jazmine Sullivan, Joe, Joe Thomas New Man, Johnson & Jonson, Kardinal Offishall, Life In The Concrete Jungle, LL Cool J, Lloyd Banks, More Fire, Murs, Murs For President, My Turn To Eat, Naledge, Nelly, Not 4 Sale, P.A. (Parental Advisory), Paper Trail, Politics As Usual, Pro Tools, Raphael Saadiq, Robin Thicke, Snipe, Sol-Angel & The Hadley St. Dreams, Solange, Something Else, Steve Spacek, Straight No Chase, T.I., Termanology, The Block Obama (Mixtape For The Streets), The Recession, The Way I See It, We Global, Young Chris, Young Jeezy
Posted by Goat | Filed under Albums, F**kery, Interview, Mixtapes, Movies / T.V.


"All Rappers Are Stupid. Murs & 9th talks about the mixtape Sweet Lord. They dish about the new album Murs For President dropping September 30th. Damn Murs you quit the reefer to smoke the cigarettes?!?!?!?!. These two need a TV show or maybe a podcast. If they have one please forward to my email in the top right.
Tags: 9th Wonder, Buckshot, Murs, Skyzoo
Posted by Goat | Filed under Leaks, Mixtapes, Music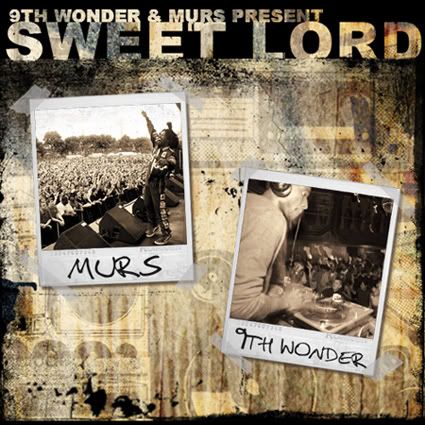 My dude Client 9 just shot this over to me and I figured I'd share. Murs For President coming September 30th my Dukes!. Track list and link after the jump.
Tags: 9th Wonder, Murs, Murs & 9th Wonder