Posted by Hymn | Filed under Misc., Music
What first started out as one of MeLo's signature "GodMix's" has transformed into a love triangle with none other than the most exotic goddess Sade. Through a rhythmically driven sound scape MeLo creates a meeting point between The Weeknd's "What you Need" and Drake's "Marvins Room". This piece of art was inspired by an array of beautiful eclectic women during a late night studio session in an attic style Berlin apartment. Press play and let the music tell the rest of the story.
Tried to get an mp3 version of this mash up but that attempt was unfruitful. Enjoy one of Melo X's eclectic artistic conceptualizations.
Tags: Drake, Melo-X, Sade, The Weeknd, The Weeknd Love Triangle
Posted by Goat | Filed under Movies / T.V., Music
So the homie Mel=X aka Merch drops is new video today for us to consume. The soothing track Gone Baby features the sounds or Mr. McCartney and Ms. Badu. A timeless classic is before us. Enjoy.
Directed by Jesse Boykins III & The Light Up Film team
More Merch available December 7th
Tags: Erykah Badu, Melo-X, More Merch
Posted by Goat | Filed under Concert, Movies / T.V., Music
MeLo-X aka Mustafa aka Flatbush Bad Man tore of Highline Ballroom at The Roots Jam session. Here he performs "I don't Rap" and also does a little impromptu freestyle. Yuh Dun Know!
Tags: ?uestlove, Black Thought, Highline Ballroom, Melo-X, The Roots
Posted by Goat | Filed under Leaks, Music, WTF?
Were just a week away from Home Base at S.O.B.'s with Melo-X and what does he go and do, make a killer ass remix to one of the joints of Maxwell's new classic album Blacksummers'night. I'm not going to even rant, just grab the trizzack my Dukes.
Download The Highest (Blacksummers'night Instrumental Remix EP) – MeLo-X
Posted by Goat | Filed under Movies / T.V., Music, Performance
MeLo-X is coming with his new web series for you to peep his travels, performances and studio sessions. In this clip he's rocking Coco 66 to "Let It".
Previously The Mind of Mustafa: A Web Docu-Series – MeLo-X
Tags: Melo-X, Visionary Dairy
Posted by Goat | Filed under Documentaries, Movies / T.V., Music
My dude MeLo just shot this out at 4:50am, you know we don't sleep! Here is the trailer to his new venture which documents all this MeLo-X. Big Ups!
Via MeLo-X TV
Posted by Trose | Filed under Concert, Events, Music
Tonight in Brooklyn Melo will be preforming… If its anything thing like last night… You dont want to miss it!
66 Greenpoint Ave in Brooklyn
Tags: Melo-X
Posted by Trose | Filed under Events, Movies / T.V., Music
Yo Melo we had a good time last night my dude… The spot got crazy! Much love for the shout out in the clubs…
Tags: Machine Drum, Melo-X
Posted by Goat | Filed under Albums, Events, Leaks, Music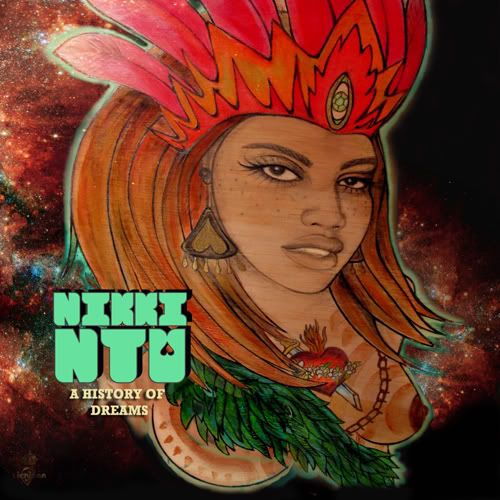 While were still at it here's Nikki NTU's EP for you to download and rammajam to my Dukes. I will be at the release party tonight at Happy Ending Red Bamboo, NYC getting wavy. Peep the download link, tracklisting and release party info after the jump my Dukes. Shouts to MeLo & Visionary Dary on this one!
Posted by CarterG | Filed under Leaks, Misc., More Fyah!!!, Music
My duke Melo-X shot me over the first single off of his artist, Nikki Ntu's upcoming EP, A History of Dreams. I remember going to her album listening session some months back & she definitely has some bangers on there. Plus a little production from Melo doesn't hurt. Enjoi some new sounds on this gloomy day my dukes.
Download link after the jump
Tags: A History of Dreams, Birth of Venus, Melo-X, Nikki Ntu