Posted by Hymn | Filed under Video
I like Lupe Fiasco; I agree with the Laser Manifesto. Skylar Grey & Alex Da Kid make an excellent tandem. To think the song started out as being a song about relationships. Admire the vision.
Lasers – Itunes
Tags: Alex Da Kid, Lasers, Lupe Fiasco, Skylar Grey, Words I Never Said
Posted by Hymn | Filed under Freestyles, Music
Lupe visits Tim Westwood on the Lasers promo tour and raps a tad. I don't like freestyles, anymore, and I don't like this Lex Luger beat. Matter of fact I hate this Lex Luger beat but Lupe really freestyles over it. It's impressive. The mess ups are in there, just wait for them. What do you expect? It's radio promo!
Audio clip: Adobe Flash Player (version 9 or above) is required to play this audio clip. Download the latest version here. You also need to have JavaScript enabled in your browser.
Lasers – 3.8.2011
Tags: Atlantic, Lasers, Lupe Fiasco, Tim Westwood
Posted by Hymn | Filed under Albums, Music, Singles, The Readers
Hey did you know I was a Lupe fan? Guess what? Your favorite rapper is too.
Join #thereaders
Download Words I Never Said
Lasers – 3.28.2011
Tags: #TheReaders, Atlantic Records, Lasers, Lupe Fiasco
Posted by Hymn | Filed under The Readers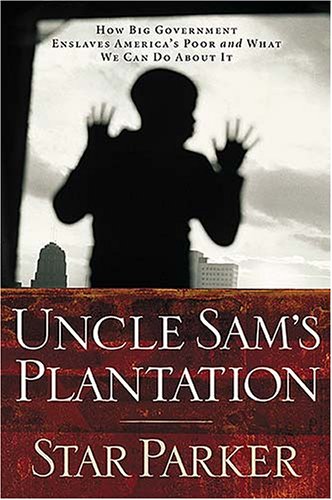 America has two economic systems: capitalism for the rich and socialism for the poor. This double-minded approach seems to keep the poor enslaved to poverty while the rich get richer. Let's face it, despite its $400 billion price tag, welfare isn't working.

The solution, asserts Star Parker, is a faith-based, not state-sponsored, plan. In Uncle Sam's Plantation, she offers five simple yet profound steps that will allow the nation's poor to go from entitlement and slavery to empowerment and freedom. Parker shares her own amazing journey up from the lower rungs of the economic system and addresses the importance of extending the free market system to this neglected group of people. Emphasizing personal initiative, faith, and responsibility, she walks readers toward releasing the hold poverty has over their lives.
Lupe is probably busy with finishing the album and promo for it so #thereaders book club has been on hiatus. I'm here to pick up where that movement has left off. Reading books is imparative to ones growth as a decent citizen of society. Only after that may you take the knowledge learned and bring change to your environment. Curse words are cool to recite but after the Ciroc is finished and the blackout is over we need something of substance. Expand your mind.
I'll be posting a new book every two week and have a ustream discussion on saturday's. This book will be discussed this Feb. 5th @ 5 EST., with or without your attendance.
Tags: Lupe Fiasco, poverty, Star Parker
Posted by Hymn | Filed under Albums, Art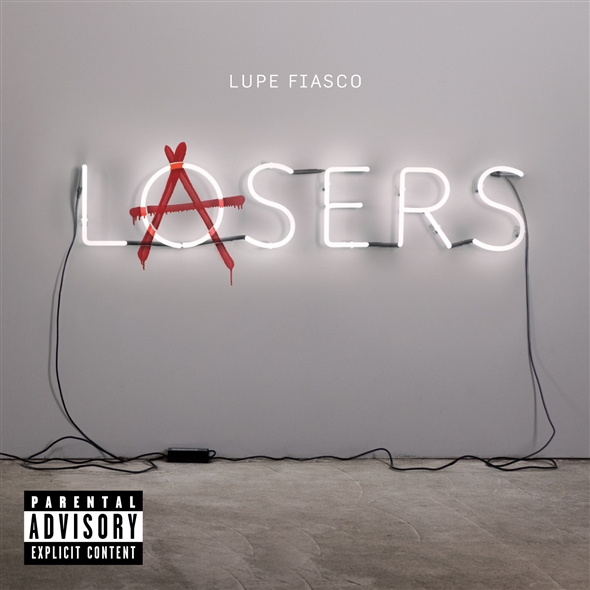 Here is the official cover art for Lupe's 3rd studio album. Did this surface before? For some strange reason I feel as if I already saw this.
Lasers – March 8th
Tags: Atlantic Records, Lasers, Lupe Fiasco
Posted by According2Jay | Filed under Misc., Music, Singles

This teaser from Lupe better be for a dope track he has been complaining about his album not coming out for months so this should be heat." Words I Never Said" debuts on February 2nd and LASERS the long awaited, long pushed back album hits shelves and online on March 8th.
Tags: Lasers, Lupe Fiasco
Posted by Hymn | Filed under Albums, Music, Video
So Lupe Fiasco is on a short black list for blogs. I remember having the opportunity to read why but I don't believe I followed through. I couldn't have read the cause because I don't remember why "they" black balled him. Luckily for you I am not "them". I am Hymn. Rejoice in the video for it has made it to you this Christmas as promised. Rappers are following through with deadlines nowadays, surprising.
I pray this doesn't get the site seized.
Lasers – 3.28.2011
Tags: Lasers, Lupe Fiasco
Posted by Hymn | Filed under Interview, Video
Fake Shore Drive's Laura Mitchell sits down with Lupe Fiasco to chop it up about why he hate's blog sites, his recent principal for a day venture and the album. Lupe hates bloggers. I don't care he is still AWESOME!
In other news, What happened to the book club? Damn Laura Mitchell looks good.
Tags: Fake Shore Drive, Laura Mitchell, Lupe Fiasco
Posted by Hymn | Filed under Freestyles, Music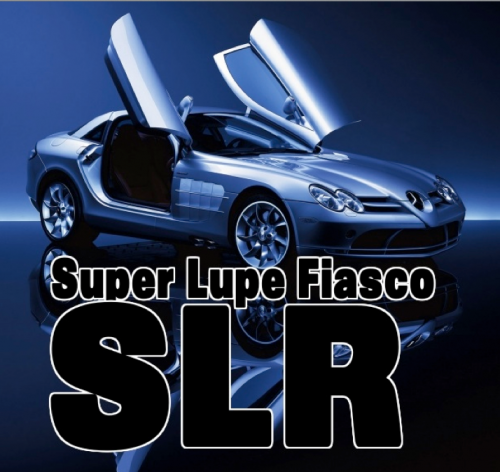 You want to hear something crazy? Something really,really lyrical? Download this shit! Lupe goes OFF.
I was at the Nokia-before they changed it to Best Buy-Theater to see a Lupe show. It was crazy to say in the least. During the show Lupe asked the crowd if they liked hip hop. Of course we, me & the crowd, screamed yes. He questioned do you like it in all forms, color and creeds. The crowd roared yes again. He asked if the crowd liked Soulja Boy. I knodded yes while the crowd roared no. Lupe then defended Soulja Boy's brand of hip hop.
Funny a year and a couple months later Soulja Boy-whom probably does not know about Lupe's defense of his hip hop-berates Lupe's lyricisim in XXL. This is Lupe's retaliation, a 6 minute "freestyle" that is super lyrical–no dissing. Thank you Soulja Boy.
Shouts to FakeShoreDrive
Download SLR
Tags: Freestyle, L.A.S.E.R.S., Lupe Fiasco, Soulja Boy
Posted by Hymn | Filed under Read A Book N*gga
Eloquently tracing the birth of a revolutionary, Huey P. Newton's famous and oft-quoted autobiography is as much a manifesto as a portrait of the inner circle of America's Black Panther Party. From Newton's impoverished childhood on the streets of Oakland to his adolescence and struggles with the system, from his role in the Black Panthers to his solitary confinement in the Alameda County Jail, Revolutionary Suicide is smart, unrepentant, and thought-provoking in its portrayal of inspired radicalism.
This week Lupe Fiasco's Book Club read's a book from Huey P. Newton. I guess this nigga Lupe isn't a light reader, heavy thinker and raps sometimes.
Tags: Huey P. Newton, Lupe Fiasco, Read a Book