Posted by Goat | Filed under Mixtapes, Movies / T.V., Music
Straight from Queens comes new emcee Bas. His project "Quarter Waters Raised Me Vol. 1″ raised me was released this past May. Today we get the first visual off the LP which is my favorite record. As a bonus I have attached a link to the mixtape for you to check out. Enjoy Dukes!
Bonus: Quarter Waters Raised Me Vol. 1 – Bas
Tags: Bas, Beyond Belief, Hip Hop, Queens, Super Mookin Fiends
Posted by Fresh | Filed under Music
Happy New Year!!! Gotta keep the show rolling and the first post of the new year is FCM's "Hate On Haters" Feat. June Da Kid, Krown K, Karnegie, Noo Noo, L Blevins, E Roc, and Bravo and they are all representing the DMV. Wale might be the face of the DMV, but there way more talent out there. This is the kind of music that gets my brain churning.
Download Hate On Haters
S/O to June Da Kid for the track
Tags: DMV, Forgotten City Family, Hip Hop, June Da Kid
Posted by Fresh | Filed under Documentaries, Leaks, Movies / T.V.
So as I was watching Drag Me To Hell, I got an email from my dude Bready Filth from ICU Lab about a new Joell Ortiz "Free Agent" documentary. As I'm watching the trailer, it makes you wonder why hasn't this dude really popped yet. But of course, that purpose for watching the finished project. The erie thing about this, I randomly seen Mr. Ortiz on West 37th Street as I was coming out of a photographer's studio. Then I received this email the next morning. Enjoy and wait like the rest of us…
Shout out to my dudes over at Gotta Eat Tv &The ICU Lab
Tags: Brooklyn, Documentary, Hip Hop, Joell Ortiz, The ICU Lab
Posted by Fresh | Filed under Leaks, Music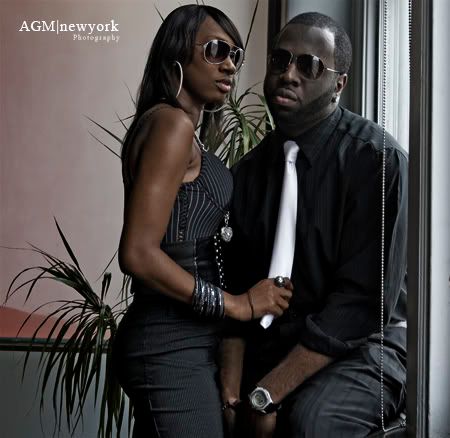 With the NYCP project on hold, Phever is still releasing music. Here is a banger produced by High Standard.
Download Gotta Go and check out more Phever here.
Tags: Brooklyn, Hip Hop, Phever
Posted by Trose | Filed under Concert, Events, Music, Nuwz
This show is great for the music, culture and community and the only way it keeps getting better is by the support of you with your donations. This is a big weekend event that is free but needs your support. What other concert has so much for so little? Visit Brooklyn Bodega for more info.
THE 5th ANNUAL BROOKLYN HIP-HOP FESTIVAL TAKES PLACE JUNE 20TH 2009
12-8 PM
EMPIRE FULTON FERRY STATE PARK
DUMBO, BROOKLYN
Tags: Events Brooklyn Hip Hop Festival, Hip Hop, Shows
Posted by Trose | Filed under All Good A Week Ago, Documentaries, Interview, Movies / T.V., Music
While surfing the net I stumbled on Gangstarrgirl.com and found a hot post of a Brooklyn homeless man who is also a Emcee. Shout out to D-Nice for the good footage. When you see homie in bk shout him out!

Hip Hop is all f@%d up right now, i dont know what the hell happened, 50 f@%d the game up right now…"
Tags: D-Nice, Hip Hop, Homeless Emcee, Rap
Posted by Trose | Filed under Contest, Events, More Fyah!!!, Movies / T.V., Music

MARCH MADNESS – TONIGHT 8PM from Executive Nick on Vimeo. My dude Executive Nick invited the team down to the last Fight Knight and we were well entertained. Tune in tonight at 8pm to see the full clip.
Tags: Battle Rap, Fight Klub, Hip Hop
Posted by Trose | Filed under Concert, Events, Interview, Music, Nuwz
Melo has another show coming up look out for the contest to win free tickets to the show… Read the rest of this entry »
Posted by CarterG | Filed under Bullet Bullet!!!, Events, Misc., More Fyah!!!, Nuwz, WTF?
One of our generation's greatest philanthropists, Russell Simmons, is holding a Hip-Hop jewelry auction for his charity, Rush Community Affairs. He partnered with Phillips de Pury & Company to get some of your favorite rappers pieces available to the general public (or whoever can get together about $100 grand by October 1st). Of course you'll need to get tickets but that shouldn't be a problem.
Spotted over @ Complex
Extra pics & the rest of the story after the jump
Tags: Biggie, Biz Markie, Crown Jewels, Hip Hop, Lil' Jon, Missy, Pharrell, Russell Simmons, Slick Rick, Tupac
Posted by Fresh | Filed under Movies / T.V., Music


Check out more from Absolut' here.
Tags: Absolut, Brooklyn, fashion hurtz, Hip Hop