Posted by Hymn | Filed under Freestyles, Mixtapes, Music
It only makes sense that Curt@!n$ did a freestyle over this.
#Killer Tape -12.15.2010 (Date change)
Download Killer
Tags: #Killer, *CurT@!n$*, Freestyle
Posted by Hymn | Filed under Freestyles, Misc., Music
Flint Michigan's very own brings us some heat over a Drizzy joint. Let's see which will happen first, him being compared to Drake or a XXL cover.
This could have very well been called the "suck my dick" freestyle. I think he made at least 3 references to "the world" (I think it means blogosphere) to suck his dick.
Download Miss Me Freestyle
Tags: Freestyle, Jon Connor, XXL
Posted by Hymn | Filed under Freestyles, Music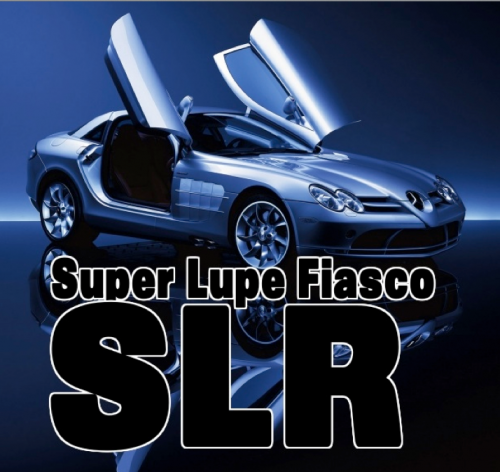 You want to hear something crazy? Something really,really lyrical? Download this shit! Lupe goes OFF.
I was at the Nokia-before they changed it to Best Buy-Theater to see a Lupe show. It was crazy to say in the least. During the show Lupe asked the crowd if they liked hip hop. Of course we, me & the crowd, screamed yes. He questioned do you like it in all forms, color and creeds. The crowd roared yes again. He asked if the crowd liked Soulja Boy. I knodded yes while the crowd roared no. Lupe then defended Soulja Boy's brand of hip hop.
Funny a year and a couple months later Soulja Boy-whom probably does not know about Lupe's defense of his hip hop-berates Lupe's lyricisim in XXL. This is Lupe's retaliation, a 6 minute "freestyle" that is super lyrical–no dissing. Thank you Soulja Boy.
Shouts to FakeShoreDrive
Download SLR
Tags: Freestyle, L.A.S.E.R.S., Lupe Fiasco, Soulja Boy
Posted by Hymn | Filed under Freestyles, Music
'Hoods going H.A.M. over Vado. Rightfully so because dude is killing everything he jumps on. Here is a freestyle on some radio show in the BX he did with Oun P. Yea that Oun P from 106 & Park. One thing about New York rappers is they have hard bars but can't make songs. 152 cold bars is cool–excuse the pun–but freestyles don't make dollars. THEY'RE FREE!
Oun killed his portion of the cypher.
Posted by Hymn | Filed under Freestyles, Music
I like Mickey Factz a lot but think at times he is too experimental. I love the freestyle because he is just spraying that BX crap all over a pop song. Yea pop artists make pop songs so that is a pop song.
I added "Paradise" right under from Mickey's debut album "The Achievement". Its experimental but I enjoyed the experiment.
Audio clip: Adobe Flash Player (version 9 or above) is required to play this audio clip. Download the latest version here. You also need to have JavaScript enabled in your browser.
Audio clip: Adobe Flash Player (version 9 or above) is required to play this audio clip. Download the latest version here. You also need to have JavaScript enabled in your browser.
Tags: Freestyle, Mickey Factz, RocNation
Posted by Hymn | Filed under Freestyles, Music
So J Cole goes in over the Big Homie's beat but the blogworthy thing here is Drake also went in on this beat. Well a variation on it. It's obvious he wants bigger things than being the next Nasir. Cole wants to take the torch from Hov; clap for him.
PMD approved
Audio clip: Adobe Flash Player (version 9 or above) is required to play this audio clip. Download the latest version here. You also need to have JavaScript enabled in your browser.
Posted by Hymn | Filed under Albums, Freestyles
Seen this over at Sermon's Domain. That is 2 days and I've reached out to the West Coast twice. I admit I originally thought this was Harlem's Dub and was excited. No rainbow. I see what Goat means about freestyles. Gave you Royce da five nine's version also. Why not right?
Download Dubb's Freestyle "OVER"
Download Royce da 5'9″ fresstyle "Over"
Tags: Dubb, Freestyle, Royce Da 5′9″
Posted by Hymn | Filed under Music
J.Cole drops another freestyle. We don't know how far the album is or what its even called yet because its "bigger than a twitter announcement". Whats bigger than a twitter announcement? Michael Jackson was pronounced dead via twitter! Feast Dukies, plenty of food for thought.
Download J.Cole Freestyle
Posted by Hymn | Filed under Music
So like everybody else Wale jumped on Ustream. Unlike everybody else Wale takes an original beat from a random fan and spits some bars. Written or not this is talent. Attention Deficit is still in stores and for Wales "consumer/marketing demographic" it is still available on itunes.
Audio clip: Adobe Flash Player (version 9 or above) is required to play this audio clip. Download the latest version here. You also need to have JavaScript enabled in your browser.
Tags: attention deficit, Freestyle, Ustream, Wale
Posted by Hymn | Filed under Movies / T.V., Music
This was straight ripped from Xclusiveszone but they ripped it from somewhere else. So goes the blogosphere. This is an ill concept I think I saw in XXL and hope gets picked up more places. Places where big names might even contribute and young rappers notice. Speaking of breaking down lyrics and big names where is Decoded by Jay-z?
Tags: Freestyle, Loaded Lux