Posted by Goat | Filed under Leaks, Music
GFC's own FKi takes a stab at "Incredible" for you to enjoy my Dukes. GFCnewyork Presents… FKi- The Blue Steel Mixtape will be out Aug. 26th
Tags: FKi, Freestyle, GFCNY, Incredible, Mickey Factz
Posted by Goat | Filed under Leaks, Mixtapes, Music
Any of my long time Dukes know that GFC will always lace you. I posted the first installment last year now here's the second dose. Featuring all the hottest, exclusive, upcoming signed and unsigned talent that's out including Chester French, Kid Cudi, Theophilus London and hosted by the one and only Mickey Factz. Track list and link after the jump.
Tags: Cool Kids, FKi, GFCNY, Jade, Jesse Boykins III, Kid Cudi, Melo-X, Mickey Factz, N.E.R.D., Nakim, Precize, The Runners
Posted by Goat | Filed under Leaks, Music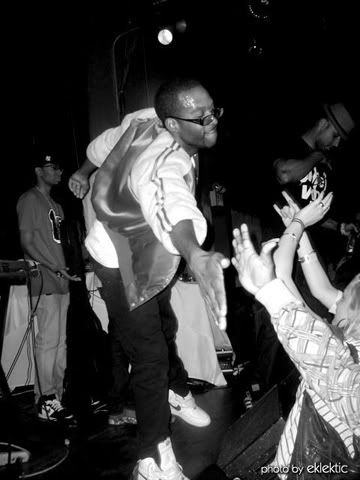 One word describes the uniqueness I'm delivering to Hip Hop. One adjective conveys the hysteria I've created in 6 months. This one phrase explains how I've gained fans of lyricists, tastemakers, teenagers, party-goers and all around humans: Incredible. Ask anybody about me.
Two Bonus tracks from GFC's newest signee's Nakim & FKi after the jump
Tags: FKi, GFCNY, Mickey Factz, Nakim