Posted by Hymn | Filed under Leaks, Mixtapes, Music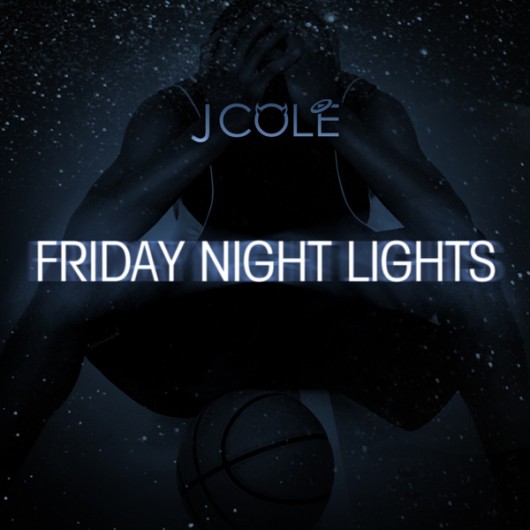 So Drake and J.Cole come together to … let the blogosphere debate. There is no other reason for this track! We'll argue over who's verse was better. I like Drake's. It does start off slow but he get's into it. You can tell me how I'm buggin but then again this is what it was made for isn't it? To get people talking. Keep the buzz in the air. Brilliant! I'll read all the nahright comments in the morning.
Download In the Morning
Tags: Drake, Friday Night Lights, J. Cole
Posted by Hymn | Filed under Singles, Video
Diddy finally releases the video to another Dirty Money single. After the 3rd single you know you're due for CD release. I proudly proclaim 'Last Train to Paris' will be out this December 14th. Since it's just us talking, these push back's aren't too smooth Diddy.
Shouts to OnSmash
Tags: Big Money Singles, Diddy, Dirty Money, Drake
Posted by Hymn | Filed under Music, Smh
Audio clip: Adobe Flash Player (version 9 or above) is required to play this audio clip. Download the latest version here. You also need to have JavaScript enabled in your browser.
Here is the verse all the hipsters wanted on Aston Martin Music. Not quite a Maybach but it wasn't intended to be. Hopefully you understand the photo is Paris Morton.
Teflon Don out July 20th!
Got a photo of Ms. Morton before the ass shots. Sorry Drizzy sometimes "it takes to long to be right"
Tags: Drake, Paris Morton, Rick Ross, Teflon Don
Posted by Hymn | Filed under Misc., More Fyah!!!, Photo Shoot
"I'm on fire someone tell Maliah she should work tonight"
This is Maliah. If you don't recognize her she is the lovely co-star of Drake's Find Your Love video. Check out King of Diamonds (another spot Drake shouts out) whenever your in Miami. Bring a spare $8,000 and not in singles.
Shout out to Jerreau of Fly.Union for the proper spelling of homegirls name.
There is a video of a photoshoot session and her working the pole after the jump.
Tags: Drake, Find Your Love, Fly.Union, Maliah Michel
Posted by Hymn | Filed under Music, Single Of The Week
The video for Best I Ever Had was terrible. (well a terrible video, lovely visuals) Drake & Kanye lost. The first single I thought was a bust but radio and bloggers didn't. I lost. This right here though! Nigga this shit right 'ere! Instant classic on all levels. That boy can still act.
Tags: Drake, Find Your Love, Kanye West, video
Posted by Hymn | Filed under Music
Now I like this joint right here. Thank Me Later is obviously going to sound somewhat like So Far Gone but that isn't a bad thing. Drake and The Dream can't figure out who's genius idea it was to not go with this as the lead single. It gets rotation everywhere because of the names alone. This should be poppin in the lounge-and before the lounge-and on the way to work-and in the house. Hymn stamps this a smash.
Audio clip: Adobe Flash Player (version 9 or above) is required to play this audio clip. Download the latest version here. You also need to have JavaScript enabled in your browser.
Tags: Drake, Thank me Later, The Dream
Posted by Hymn | Filed under Music
I heard this was a reference track from Herfection and I hope it is. I can't imagine Thank Me Later being good if this track is on it. I'm sorry I'm just being honest.
Download Fall For Your Type
Tags: Drake, Thank me Later
Posted by Hymn | Filed under Music, Singles
This is Drake's first single off of *Thank Me Later. After So Far Gone and his recent radio run I couldn't wait for the first single. It was going to be the first single off an album more anticipated than Detox! The internet and mainstream radio was clamoring for this…then we got this. I'm disappointed. I never thought I wouldn't like Drake first official single but then again, I haven't liked the last couple Drake decisions. Spotted over at 2dopeboyz.
Download Over
Tags: Drake, Over, Thank me Later
Posted by Hymn | Filed under Albums, Music
F*ck I got the clean version! AudioPush is for the kids though so the clean version will have to do. People don't like Tyga but him Nipsey and Jay-Rock are the future of West Coast music. Get to Shakin was produced by Drumma boy and stated by….DRAKE! He's got 95% love right now.
Download Get to Shakin
Tags: AudioPush, Drake, Drumma Boy, Tyga, Young Money
Posted by Hymn | Filed under Music
Drake's boy, former associate or whatever you wanna call him adds his 2 cents to Just's masterpeice. I like the beat but don't get why everyone jumped on Jay Electronica. I'd take Exhibit F over Exhibit C anyday.
Download Exhibit F
Tags: Drake, Exhibit F, Jay Electronica, Nickelus F