Posted by Hymn | Filed under Music, Video
Sir Michael releases an "unofficial" video for Batphone. I prefer the Cool Kids but that is just me. How you feel about it?
I'm not saying I don't like it. I'm just saying I would have liked Chuck Inglish to be involved.
Tags: Batphone, Cool Kids, Sir Michael Rocks
Posted by Hymn | Filed under Leaks, Misc., Music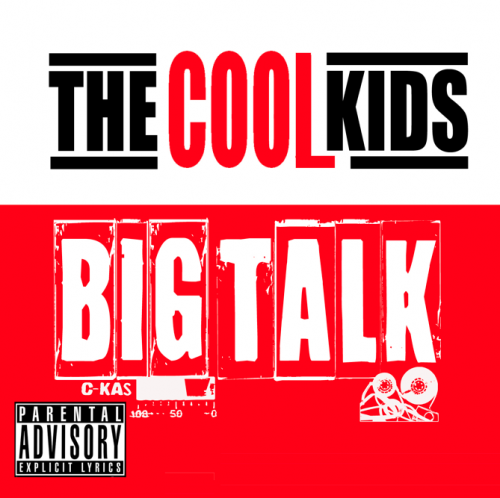 Man that dude Chuck Inglish makes some serious beats. You know what to expect from The Cool Kids but the "Big Talk" came from the bass. FSD advices you listen to these on something other than laptop speakers. I concur.
Chuck this gem loose via his twitter account. I don't quite remember how leaks were distributed before twitter. *Nicki Minaj blinks* Do you?
Download Big Talk
Tags: Cool Kids
Posted by Goat | Filed under Leaks, Mixtapes, Music
Any of my long time Dukes know that GFC will always lace you. I posted the first installment last year now here's the second dose. Featuring all the hottest, exclusive, upcoming signed and unsigned talent that's out including Chester French, Kid Cudi, Theophilus London and hosted by the one and only Mickey Factz. Track list and link after the jump.
Tags: Cool Kids, FKi, GFCNY, Jade, Jesse Boykins III, Kid Cudi, Melo-X, Mickey Factz, N.E.R.D., Nakim, Precize, The Runners
Posted by Goat | Filed under Leaks, Music
For this weeks installment of the leak, I got this hot, HOT producer duo based out of New York named ILLFONICS. They have produced for LL Cool J, Sheek Louch, and Fat Joe. They took the title of the song literally and recreated an already classic song. Also you can find this song on the upcoming Vietnam Vol. 2 Mixtape hosted by me, Mickey Factz. So let's rock out to this headbanger. Guggenheim!
and this is numero 26!
Tags: Cool Kids, GFCNY, Illfonics, Mickey Factz
Posted by Goat | Filed under Leaks, Music
My dude Mickey leaked a double dose for you music fanatics today. One is a favorite of mine and the others new to me too. Also bunched two interview links on Mickey for my Dukes.

Red or green pill. You choose… Or do you have to? This weeks leak I've decided to release 2 of everything. So before you today, I have 2 songs and 2 interviews for ya'll to check out. The first song I'm going to leak is the original version of Rockin N Rollin'. This is the version I perform on stage. Get it right, Precize produced this joint.
Tags: Bronx, Cool Kids, GFCNY, Mickey Factz