Posted by Hymn | Filed under Mixtapes, Music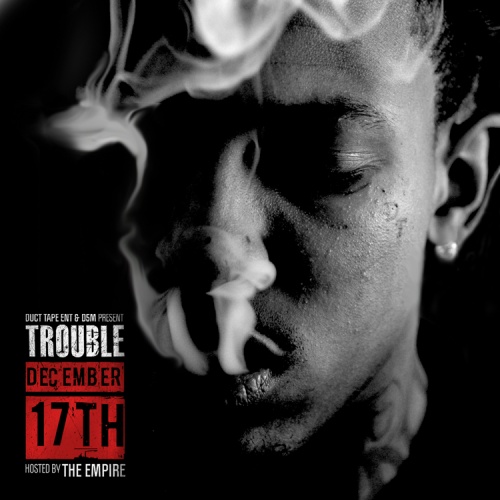 I like gangster things and few things are as gangster as the artist's on Duct Tape Entertainment. April 26th Trouble,of DTE fame, released his first body of work, 'December 17th'. December 17th, 2010 was Trouble's actual release date from jail. He should be releasing his follow up GreenLight very soon. Follow Trouble on Twitter, download the mixtape, and view the video's after the jump. Trouble, an artist you mighta missed.
I'm usually heavy on lyrics but sometimes I just need a straight forward violent message. I feel like shooting nigga's today. Oh, correction, bussin' at nigga's today.
tracklist & video's after the jump, you know I LOVE video's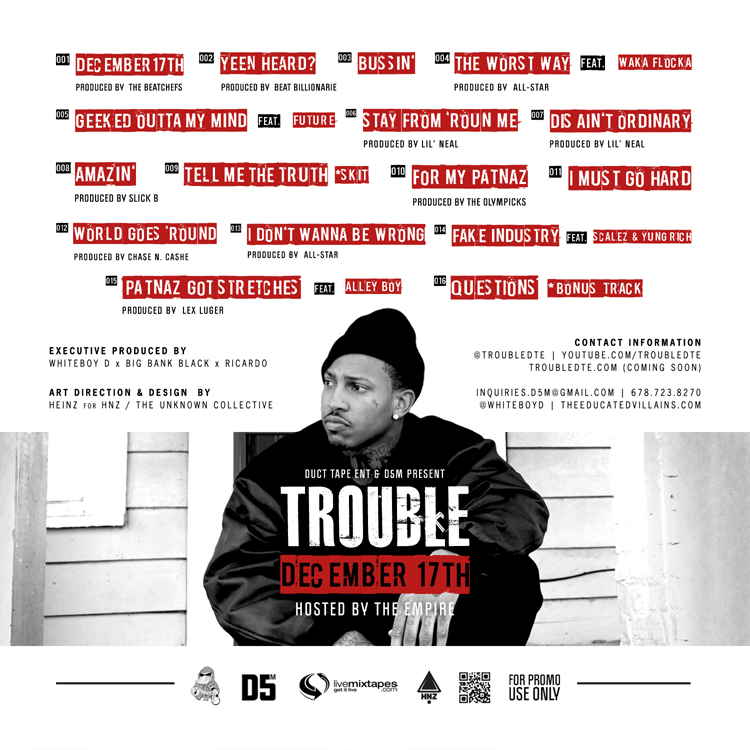 Tags: December 17th, Duct Tape Ent., Trouble
Leave a Reply