Posted by Hymn | Filed under Music, Singles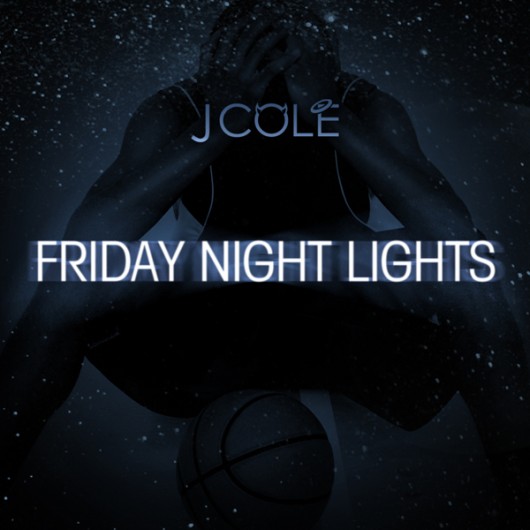 Hope you didn't put away your pom pom's cause we have J.Cole's new single off Friday Night Lights! The Viking stove is fuming, we've been cooking for a while now. The ambiance smells wonderful. Cooking is about to turn to eating. Where's your plate at? We getting the product ready for you. Be careful not to get it on your pom pom's, crack stains.
Peep the art, guess who did that? Goat.
Download Before I'm Gone
Tags: Before I'm Gone, Cole World, J. Cole
Posted by Hymn | Filed under Misc.
Almost a year ago in Fayetteville, NC a 5 year old girl was kidnapped, raped and murdered. This wasn't a typical rape and murder, if you can label those hayness acts as typical. Shaniya Davis was prostituted/sold by her own mother to settle a drug debt. J. Cole, being from Fayetteville, wrote a poem and dedicated it to her memory. Sometimes the world is a sad, sad place.
Gettin higher than the soul of little Shaniya,
To the ones that killed her, hope you burn in fire.
I'm burnin tires on the strip, tryna get a grip,
Liquor in the cupholder, tryna get a sip.
6 shots of Hennessey, I'm still goin strong.
Please numb me from the bullshit that's goin on.
That girl was 5 years old that they just murdered,
and did some wicked shit to her that was unheard of,
You fuckin coward.
Ain't gotta tell em' go to Hell,
Cuz that's the shit that make them other niggas sick in Jail;
So you gon' feel it.
Travel the world reppin this city, know I'm gon kill it,
but yet a nigga ain't got a clue.. how I'm gon deal with
all the bullshit. Niggas sendin shots my way.
You put a hit out on me, think that I'm gon stop? No way.
Gon have to kill me, or witness a nigga livin so filthe.
Young, Black, and Wealthy, for that I'm guilty.
Still see all the fake shit.
It's funny somehow thought the money could erase it.
No matter how much dough you got you gotta face it,
and to my niggas gone hope you in a better place,
if I make it I'll holla…
As seen on The Well Versed
Posted by Hymn | Filed under Music, Video
I've uncovered some shit on the internet; Nemo Achida! I don't know anything about dude yet but when I do find out some information I'll part it with my dukies. For Now enjoy Nemo Achida's "Presidential Address".
Tags: Nemo Achida, vimeo
Posted by Hymn | Filed under Mighta Missed Monday's, Music, Video
You might have heard about the L.E.P. (Low End Professionals) Bogus Boys, they've been on and off the Chicago rap scene since 2001. Count and Moonie, the present members of the group, have been through various tribulations since the day of inception. Loosing 2 members to the diabolical Chi-Town streets and doing a bid (Moonie was incarcerated) haven't detered the boys from Ickies Projects though. Currenlty letting off a mixtape with DJ Drama and being featured on MTV it seems the Bogus Boys buzz is getting bigger than insects in Texas. You might not have heard their music for various reasons so PMD offers you a chance to catch up on the L.E.P. Bogus Boys, two artists you might have missed.
Download Don't Feed the Killaz Vol. 3
Video Galore after the jump Read the rest of this entry »
Tags: Cousin Bang, Don't Feed the Killaz, L.E.P. Bogus Boys, Mighta Missed Monday