Posted by Goat | Filed under Leaks, Mixtapes, Music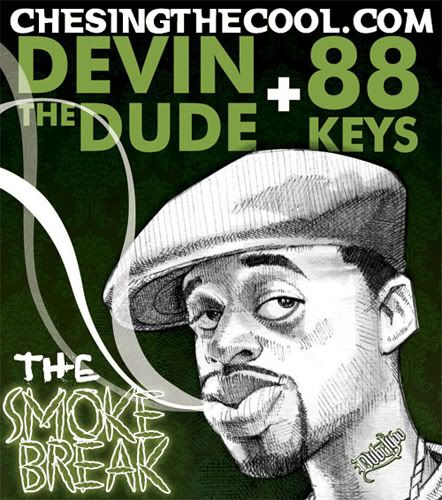 Some good music for you to bump while riding the train. Bout to take this with me to go get twisted in celebration for Nikki NTU's EP. Ride out my Dukes, Uno!
Tags: 88 Keys, Devin The Dude, Shameless Plug
Posted by Goat | Filed under Movies / T.V., Music
Now even though Boom is my boy, I gotta throw my hat in the ring for Rik. He represents the under dog and he also has real talent. To see BET acknowledge what anyone who's been on a computer already knew shows that his impact is obvious. Let use our internet power and get this man an award. Show to the whole Three21, you already did it!!! And now a word from Rik.
The chances of me winning the BET Award for Video Director Of The Year seems like a longshot. If you click on the poster above it will take you the BET Award Polls which have me losing by a pretty wide margin. However, I'd like to think about that line from "125 Part 4 Finale" from my good friend Joell Ortiz: "I'm the underdog's underdog, I love the odds". With your support, we can change the game. Vote TODAY! YES WE CAN!!!

Tags: bet, Rik Cordero, Voting
Posted by Goat | Filed under Movies / T.V., Music
Tags: D-Block, Freestyle, Jadakiss, Sheek Louch, Styles P
Posted by Goat | Filed under Albums, Leaks, Movies / T.V., Music, Throwback
So it looks like Ye' is in the business of releasing videos form the vault. Here's another joint of The College Dropout thats finally seeing the light of day.
Tags: College Dropout, Consequence, G.O.O.D. Music, GLC, Kanye West, Roc-A-Fella, Unreleased
Posted by Trose | Filed under Concert, Events, Music, Nuwz
This show is great for the music, culture and community and the only way it keeps getting better is by the support of you with your donations. This is a big weekend event that is free but needs your support. What other concert has so much for so little? Visit Brooklyn Bodega for more info.
THE 5th ANNUAL BROOKLYN HIP-HOP FESTIVAL TAKES PLACE JUNE 20TH 2009
12-8 PM
EMPIRE FULTON FERRY STATE PARK
DUMBO, BROOKLYN
Tags: Events Brooklyn Hip Hop Festival, Hip Hop, Shows
Posted by Trose | Filed under comedy, Mixtapes, Music
My dude hit me with this mixtape weeks ago… ( I know, I know) after I enjoyed his comedy and music selection I decided to have you guys enjoy… Peep the tracklist
Finally!!!! After 6 Months Of Studio Time, Calls, E-mails, Video Drops Here Is The Long Overdue Comedic Mixtape Starring My Alter Ego "Haitian V". You Will Very Much Enjoy This..Not Just Saying That.. It's Featuring The Hottest Tracks From The Hottest Artist, Interviews With Jay-Z, Lil' Wayne & Birdman (LOL) & Call Ins Just Like A Regular Radio Station. I Have Nothing Else To Say But Enjoy…"
Track list and Download link after the jump.
Tags: Haitian V
Posted by Goat | Filed under Leaks, Music
It took many mixtapes, freestyles, battles for me to listen to Serius Jones. My dude Frodo put me on to son and he actually better than the other dude from Jersey by far. Prpos to Eskay for the liberation of the No/DJ joint after the jump my Dukes.
Tags: Serius Jones
Posted by Goat | Filed under Concert, Movies / T.V., Music
In this first episode or Maestro Knows (Tour Edition), follow Maestro, Anthony Hamilton and B.J. the Chicago Kid as they kick off A. Ham's "Playin' It Cool" tour in Houston, Dallas and St. Louis!"
Tags: Anthony Hamilton, Levi Maestro, Maestro Knows
Posted by Goat | Filed under Albums, Leaks, Music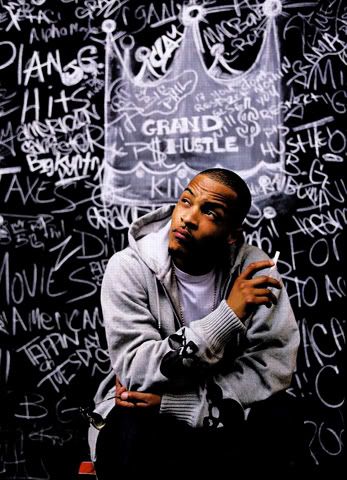 Here's another release off the Re-Release of Paper Trail my Dukes. Kinda obvious why it didn't make it on the original but I could be wrong. Still riding with Star on this one. 1 year plus time served on Fed charges, confusion washed over me.
Tags: Grand Hustle, Paper Trail, T.I.
Posted by Goat | Filed under Movies / T.V., Music
One of my favorite Queens rappers goes in on Drakes "Successful" track with the awky style and bodies it. I've come to accept that not everyone listens to or can feel Grafhs. That's why there's so many to choose from. You got Drake, I got Grafh.
Tags: Black Hand, DJ Green Latern, Freestyle, Grafh