Posted by Goat | Filed under Albums, Leaks, Music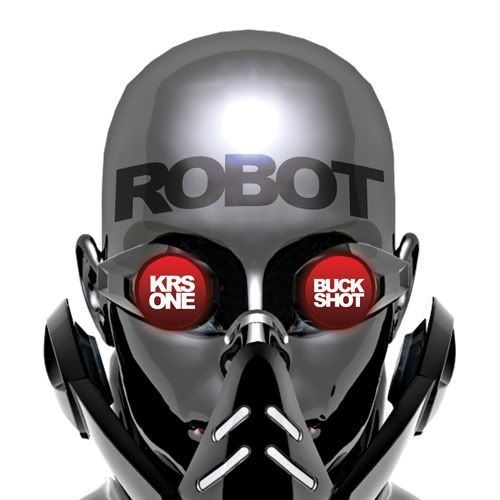 Buckshot & KRS-One pull no punches on this track taking shots at all you rappers overusing the Auto-tune. Survival Skills, in stores and online August 25th. T-Pain, Ron Browz & Webstar where you at? Check out the lyrics here
Spotted at OnSmash

Download Robot – Buckshot & KRS-One
Tags: Buckshot, Duckdown, KRS ONE
2 Responses to "Robot – Buckshot & KRS-One"
Phever Says:
April 23rd, 2009 at 9:50 pm

This post will be overlooked. Song is dope.. Niggas don't wanna hear the truth.

242getdown Says:
May 20th, 2009 at 9:10 am

I love this joint. Havoc came through with a dope track for 2 of the best emcees in the game. I am looking forward to the album. This is the first single and it is a definate classic.Heard this on a mixtape riding around. The topic should have been spoken about. But people are scared to address the copy cat autotune cheesy sound now adays. They are right it's not a diss because some people have done a good job with it. but after the 1,000 time make up something new and stop copying off the next man. Buckshot & KRS-One Salute!
Leave a Reply