Posted by Trose | Filed under Albums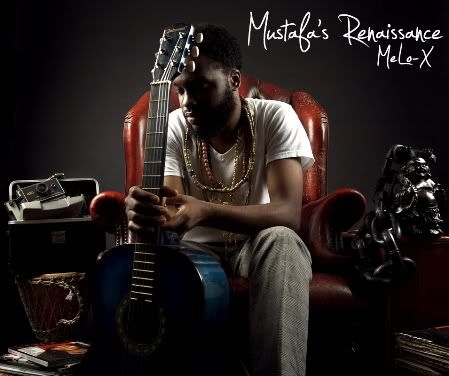 So we came out the cave just to show some love to my Dude Melo-X Damn its good to see all these blogs feeling the music. We here at PMD like to see the talent way ahead of the buzz… Yo big up my dude Melo for shouting us out in a parties, shows, freestyles whatever! C.Dary I see you. Catch us top of the year 2009!
Download: MeLo-X – Mustafa's Renaissance (Mixtape)
01. Mustafa's Renaissance
02. BoomClap
03. Crumbs, Change & Hair Pins (feat. Nikki Ntu & Theophilus London)
04. I Dont Rap
05. Keep The Faith (feat. Jesse Boykins III & Print)
06. Incredible (Remix) (BK Intro)
07. Just Me
08. Treat Her Right (And I Know)
09. With You
10. First Time (Coolie High)
11. The Imfamous BayDigger
12. The Peepz
13. Neva Free
14. 3L's (Beat Tape 2005)
15. Tehas Rice
16. Mickey Factz – Rapio 2 Point OH
17. Tehas Beans
18. Tabloids House (Remix) (feat. Jesse Boykins III)
19. Atlantic Soul
20. With You (Revised)
21. Mustafa's Revenge (NY Jewels)

My dude Melo hit PMD with a hot drop while on True Stories Radio. Real Recognize Real!
3 Responses to "MeLo-X – Mustafa's Renaissance (Mixtape)"
S.T.K 1981 Says:
December 17th, 2008 at 4:09 pm

RISE FROM YOUR GRAVE!!!!

Good to have you back nukka.

h.e.r. Says:
December 21st, 2008 at 2:42 pm

love ittt

lboogie Says:
January 23rd, 2009 at 1:53 am

ha man don't be treatin' ha right
Leave a Reply