Posted by CarterG | Filed under Albums, Art, Misc., Music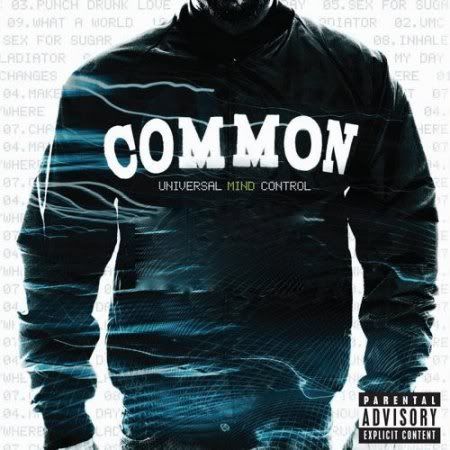 Here's the official cover x track listing for Common's upcoming album, Universal Mind Control. Due out Dec. 9th, but I'm still a little concerned with the 10 track album. This dude needs to be giving the masses more than an EP. I'll let you be the judge my dukes.
Track listing after the jump

1. Universal Mind Control
2. Punch Drunk Love (Feat. Kanye West)
3. Make My Day (Feat. Cee-Lo Green)
4. Sex 4 Sugar
5. Announcement (Feat. Pharrell Williams)
6. Gladiator
7. Changes
8. Inhale
9. What a World
10. Everywhere
Tags: Common, Universal Mind Control
One Response to "Universal Mind Control (Cover x Track Listing) – Common"
S. MATHIS Says:
October 28th, 2008 at 8:08 am

ILLMATIC only had 10 tracks. Hopefully Universal Mind Control has a lot in common with that album.
Leave a Reply