Posted by CarterG | Filed under Bullet Bullet!!!, Events, F**kery, Misc., More Fyah!!!, Music, WTF?
It's that time again my fellow patrons. Halloween is rapidly approaching & your friends over here at PMD have got you covered. October 31st, PMD & friends bring to you Thriller. Party, check. Ladies, double check. Liquor, triple check. It's gonna be too insane to even describe so I'll just let you check out the flyer for yourself & let you make the wise decision. Come out & party with your dukes. You surely won't regret this one.
Back of flyer with complete details after the jump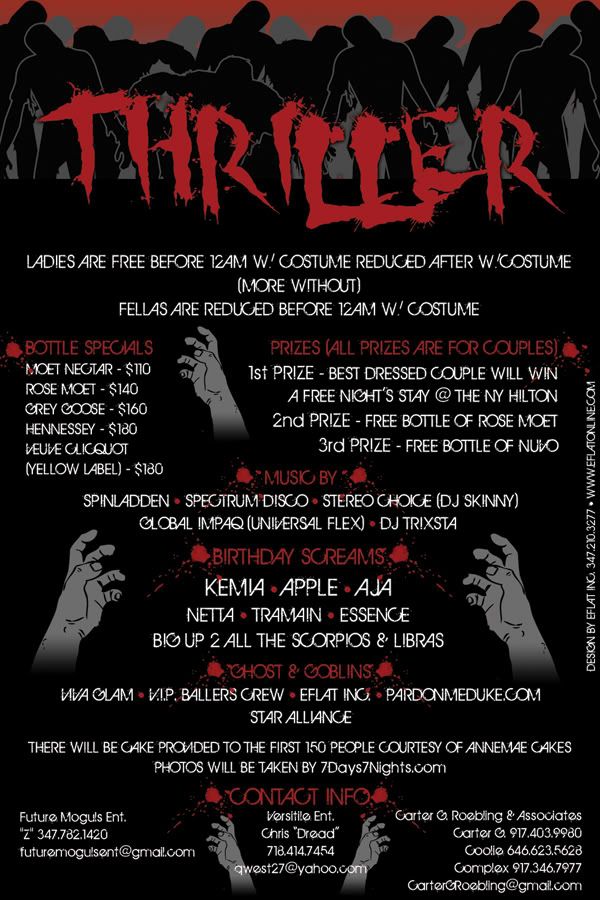 One Response to "Halloween (PMD Style)"
DJ K-Breezy Says:
October 25th, 2008 at 3:36 am

im in there!
Leave a Reply