Posted by CarterG | Filed under Interview, Magazine Cover, Magazines, Misc.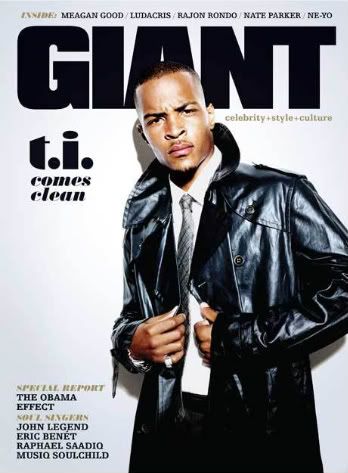 As Paper Trail starts to make its rounds in sales, T.I. sits down with Giant Magazine for an interview. I hope he sells enough to pay off them lawyer fees. Cause being broke & locked up just don't mix.
Tags: Giant Magazine, T.I.
One Response to "T.I. On The Cover of Giant Magazine"
S. MATHIS Says:
October 4th, 2008 at 2:56 pm

I didn't know that people read that magazine.
Leave a Reply