Posted by CarterG | Filed under F**kery, Leaks, Misc., Music, Singles, Smh, WTF?
Now throwing his hat into the Presidential ring, 50 Cent lays down his views on the issues. Not really but it's produced by Dre & somehow involves Eminem. Coming off of that Before I Self Destruct album December 9th.
Tags: 50 Cent, 50 Cent For President, Before I Self Destruct
Posted by Goat | Filed under Bullet Bullet!!!, F**kery, Homo Eroticism, Interview, More Fyah!!!, Movies / T.V.
Here's an interview shot by current TV with Michael Hayden. He's a Police Officer who outed himself recently in Jamaica. For those who know about Jamaica's laws are aware of the Buggery laws that have been around since England ruled Jamaica. The law was lifted in the England but has never been changed in Jamaica. Look my Dukes, at the end of the days it's a case where if you can't deal with the laws of the land you might need to bounce. Cause in the land we love the rules are simple…Fosse Fi Dead!
Bonus: Who Dem (Props to Uno for the uncut version)
Tags: Buggery, Current TV, Jamaica, Police
Posted by CarterG | Filed under Misc., Music, Smh, WTF?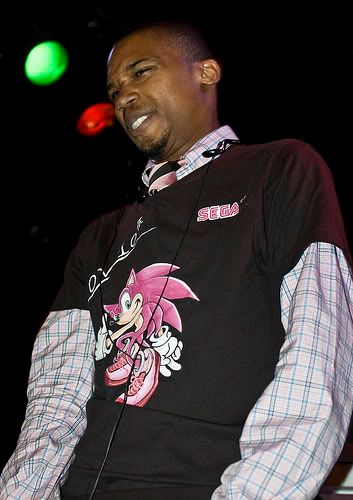 I know what you're all thinking but no, this song has nothing at all to do with the largest fast food chain in the world. Not gonna front, it doesn't completely suck & he sounds like he put together a lot of different components of rap for this one. Flow, lyrics, topic & he sounds for once like he wants to make it. Kinda like B. Rabbit from 8 Mile LOL.
Tags: Charles Hamilton, Ronald McDonald