Posted by Goat | Filed under Albums, Beef, Movies / T.V., Photo Shoot
Who says Clifford can't go to Bankhead. Here's photos from T.I.'s "What Up/What's Happening" video shoot in Bowen Homes. Yes I said Bowen Homes. For all of you that's late that is Shawty Lo's home. Well it was his home til' Meatball ran him out. Chess and Checkers man, more pics after the jump.
Tags: Bankhead, Grand Hustle, Paper Trail, Shawty LO, T.I.
Posted by Goat | Filed under Leaks, Music
Uncle Murda pulls in Akon for this new track to do something. Now sometimes I'll rock with Uncle Murda but this hook is killing me. I will say this though, Uncle Murdas Adlibs > Jim Jones Adlibs.
Tags: Akon, Roc-A-Fella, Uncle Murda
Posted by CarterG | Filed under F**kery, Misc., Music, Smh, WTF?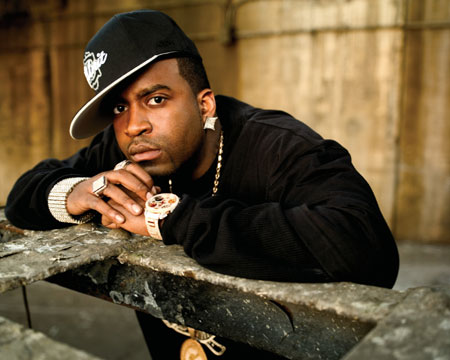 So it seems like these Queens emcees are trying to reclaim everything for their hood. Here is G-Unit's predicate felon going in over the NaS classic, NY State of Mind. I don't know my Dukes but I'm still impartial to the original. NaS>YaYo ANYDAY!!!!!
Spotted over at XclusivetraX
Tags: NaS, NY State of Mind, Queens, Southside State of Mind, Tony Yayo, YaYo
Posted by Goat | Filed under Albums
K, this covers hot compared to the stuff they sent previously. Track list after the jump courtesy of Shake.
Tags: Amalgam Digital, Joe Budden
Posted by Goat | Filed under Leaks, Music
Not into dude but I'm feeling good and BOBO laced me with it.
Tags: Ace Hood, Def Jam, DJ Khaled, We The Best Records
Posted by Goat | Filed under Albums, Leaks, Music
Recession over Paper Trail. New music from Jeezy my Dukes. Produced by Midnight Black.
Via OnSmash
Tags: CTE, Def Jam, Young Jeezy
Posted by Goat | Filed under All Good A Week Ago, F**kery, Nuwz
What's with rappers thinking they're jail proof. Well let me stop cause Clifford made the impossible possible. Shawntae "DaBrat" Harris was sentenced rapper Da Brat to three years in prison by a Dekalb county judge Friday for striking a woman with a rum bottle at an Atlanta-area nightclub. Superior Court Judge Gail Flake also sentenced the rapper, to seven years probation and 200 hours of community service. Now when the checks stop coming in you can't even pay off the plaintiff. First her sister gets the boot now this. Hold your head in there Miss Harris.
Tags: Da Brat
Posted by Goat | Filed under Magazine Cover, Magazines, Movies / T.V., Photo Shoot
Here's a behind the scenes of Hov's shoot for Vibe's XV anniversary cover.
Tags: Danyel Smith, Jay-Z, VIBE
Posted by Goat | Filed under Interview, Leaks, Music
On number 35 Mickey spoke on how Spoken word is a lost artform. He goes on to say "It's safe to say I found it. Over Ahmad Jamal's classic beat I drop jewel's. Poetry style…" Part Dos of his interview with the GZA after the jump my Dukes. The Leak Vol 2.: The Inspiration drops next Wednesday.
Tags: Ahmad Jamal, Cocoa Sarai, GFCNY, GZA, Jesse Boykins III, Mickey Factz
Posted by Goat | Filed under Albums, Movies / T.V., Music
Tags: Andre 3000, G.O.O.D. Music, John Legend