Posted by Goat | Filed under Leaks, Mixtapes, Music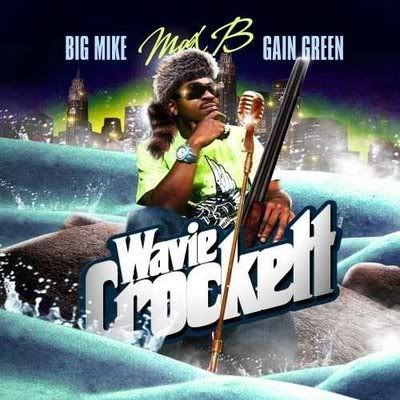 Damn my Dukes don't know how in the wonderful world of the wave I let this slip by. I'm sure most of my Dukes have it but I gotta up it anyway.

01. Intro (Return Of The Wave)
02. American Slore Feat. Al Pac
03. Get Outta Jail Feat. Al Pac
04. Actin Up Feat. Mall G
05. Feel The Wave
06. Wave Season (Interlude)
07. World Is Filled
08. Oh, Oh, Oh
09. Nike Boots (New Verses)
10. I Try Feat. Al Pac
11. Won't Go
12. Stay Off The Surfboards (Interlude)
13. Shit On Me
14. I Don't Wanna
15. Shut Up Bitch Swallow Feat. Al Pac & Mack Mustard
16. Gotta Have It (Full Version)
17. West Coast Wave
18. Boss Don Shit
19. PD 3 Wave Comin Soon (Interlude)
20. Niggaz Done Started Something Feat. Gain Green
21. Put You To Sleep
22. Always Be My Bitch Feat. Al Pac & Mack Mustard
23. Takin Pictures
24. Niggaz Aint Fuck Wit Us Feat. Mitchy Slick
25. Million Dolla Baby (Remix) Feat. Nicki Minaj
26. I Just Wanna
27. Shoutouts
Download Wavie Crocket (Return Of The Wave) Big Mike, Gain Green & Max B.
Tags: Big Mike, Gain Green, Max B.
One Response to "Wavie Crocket (Return Of The Wave)
Big Mike, Gain Green & Max B."
Prince Says:
August 7th, 2008 at 7:37 pm

I Know You Fuckin With Where Do I Go (BBQ Music)??

http://princepbs.blogspot.com/2008/08/max-b-where-do-i-go-bbq-music.html
Leave a Reply