Posted by Goat | Filed under Leaks, Music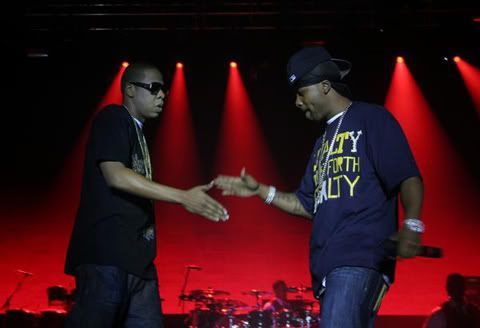 Nope Hov aint on this one my Dukes. I really just wanted to use this picture. New Bleek yall!

Download Aint Gangster – Mempjis Bleek
Tags: Memphis Bleek, Roc-A-Fella
2 Responses to ""Aint Gangster" – Memphis Bleek"
Mathis Says:
July 16th, 2008 at 10:03 pm

This is the most original song that I have ever heard in my entire life!

Reason Says:
July 16th, 2008 at 10:11 pm

Ok it's official. I want this dude 2 stop rapping. There is nothing left. Jay doesn't need to co-sign him anymore, he's FINISHED. Go get a job working for TSA. They'll hire anyone.
Leave a Reply