Posted by Goat | Filed under Leaks, Movies / T.V., Music
Now what can I possibly say about this man that you don't already know? He's a dope lyricist, puts on a great show, one of the best coming up, etc. but all that's common knowledge. How about this tho? He's dropping The Best of Skyzoo in a few weeks, The Power of Words Mixtape in Oct. and his official album The Salvation winter. Until next week.
Bonus: Gotta Survive – Trel Mack Feat. Donny Goines & GT

Tags: Donny Goines, Freestyle, Skyzoo
Posted by Goat | Filed under Beef, Leaks, Music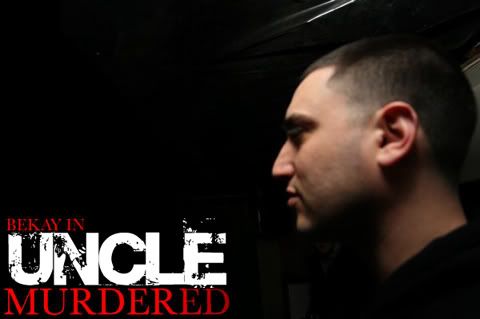 Uh Oh, looks like Lenny has someone a little peeved. I'm excited to see where this goes for all WWE purposes my Dukes. Bekay really goes in on him. From the email:

Uncle Murdered? In response to Uncle Murder's name change to 'BK' that was announced on Hot 97 on Friday, July 18, the 'real' Bekay has some words for Uncle Murder as he battles to claim his moniker. "You're a liar, the streets is sick of your bars/ Uncle Murder?, more like Aunty M from the Wizard of Oz"
Tags: Bekay, Uncle Murda
Posted by Goat | Filed under Albums
Things that stuck out:
1.) Rob and Puff had the dance before Shawty Lo.
2.) Shyne chillin' on the low in the front like a criminal
3.) Black Rob's line that sticks out today…Your Man Aint Whoa / The Judge Aint Whoa / C.O.'s (Ross) Aint Whoa / P.O.'s Aint Whoa….
Tags: Bad Boy Records, Black Rob, Shyne
Posted by Goat | Filed under Albums, Movies / T.V., Music
Off that Sir Luscious Left Foot: The Son of Chico Dusty Coming Soon my Dukes!
Tags: Big Boi, Mary J Blige, Outkast
Posted by Goat | Filed under Leaks, Music
My dude James W.A.T.T.S. decided to jump on it and give it a go. What's the count my Dukes!
Tags: GFCNY, James W.A.T.T.S., Mickey Factz
Posted by Goat | Filed under F**kery, Nuwz
From Kidz In The Halls Management:

Double O from the hip hop group Kidz In The Hall was assaulted by several bouncers early Saturday morning, July 26, while inside a nightclub in Tempe, AZ following a Kidz In The Hall performance. Group member and friend Naledge, who did not witness the assault on Double O, was arrested outside of the club. Naledge's attempt to get medical assistance for Double O was misconstrued as a hinderence to the investigation. Reports that no injuries were sustained are false as Double O was taken to the hospital with multiple injuries from the excessive force used by club security. On Sunday morning Double O underwent surgery for one of his injuries. He is still in the hospital, but in stable condition.

In the last 2 years, Kidz In The Hall have traveled to over 10 countries, have done 200+ shows and never before been involved in any altercation, big or small, with club or concert security, or police officers.
F*ckery, You are in our prayers.
Related: Naledge From Kidz In The Hall Arrested
Tags: Double O, Naledge, Retro Kidz
Posted by Goat | Filed under All Good A Week Ago, Beef, F**kery, Interview, Movies / T.V.
Big Boi talks with Envy about the Killer Mike Beef and how he (KM) got beat up. He also touches on his relationship with Andre 3000 and the future of Outkast.
Tags: Andre 3000, Big Boi, DJ Envy, Killer Mike, Outkast, Sirius Radio
Posted by Goat | Filed under Albums, Leaks, Music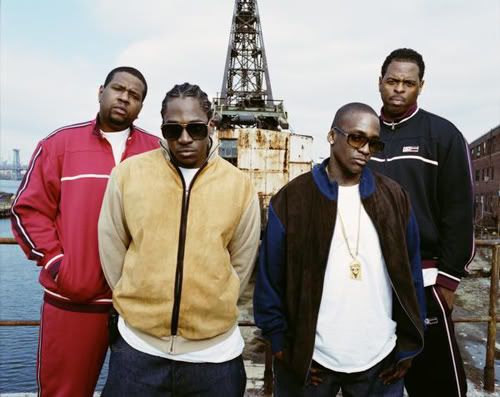 If I keep listening to this music, I'm going to get an 8 Ball.
Tags: Ab Liva, Clipse, Re-Up Gang, Sandman
Posted by Goat | Filed under Leaks, Music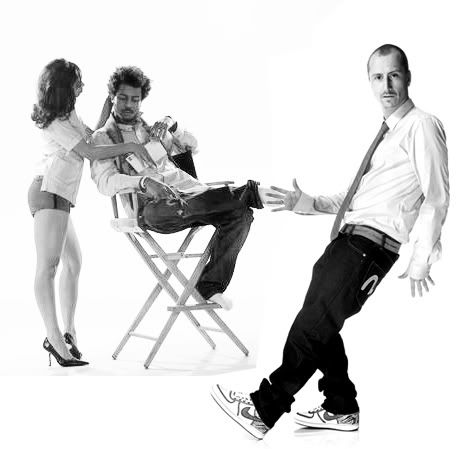 New music from Munichs own DJ Sepalot featuring my dude Blu.
Via King Shake
Tags: Blu, DJ Sepalot
Posted by Goat | Filed under Albums, Leaks, Music
Here it is my Dukes. Ice Cubes long awaited album Raw Footage is almost here. In the meantime salivate over this 19 minute sampler for you to dine on.
Tags: Ice Cube, Raw Footage, West Coast