Posted by Goat | Filed under Leaks, Mixtapes, Music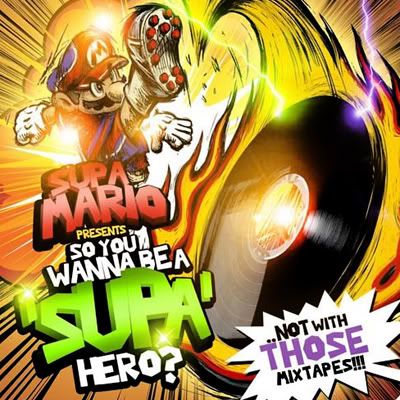 Supa brings out some classics and new tracks for this L.O.X. mixtape for you to enjoy. Cant front this joint is good workout music. And yea, I'm up to 50 straight now. Track list and link after the jump.
Via King Shake

Track List
01. Supa Mario Intro
02. Hustlers Prayer Feat. Jadakiss
03. That's My Nigga Feat. The Lox & Jae Hood
04. Benji's 2010 Feat. Team Arliss & Sheek Louch
05. Move Back Feat. Styles P.
06. I'm A Muthafuckin' Beast Feat. Jadakiss & Rashad
07. Here We Go Again Feat. St. Raw Of Team Arliss
08. Shake It Feat. Sheek Louch
09. Understand Me Feat. Styles P. & Wyclef
10. Baby Baby Feat. Don D&T.Y
11. My Hood Feat. Trav Of Team Arliss
12. When You Close Your Eyes Feat. The Lox
13. Tarheels Feat. Don D&T.Y
14. I Got My Eyes On You
15. Gunman Feat. Styles P.
16. Niggas Bleed Feat. St. Raw Of Team Arliss
17. Monsta Talk Feat. Bucky
18. I'm Your Nigga Feat. Team Arliss
19. Am I In The Right Game Feat. Styles P.
Download D-Block & Supa Mario Presents So You Wanna Be A Supa Hero
Tags: Bucky, D-Block, Jadakiss, Jae Hood, Sheek Louch, Styles P, Supa Mario, Team Arliss, The Lox, Wyclef
Leave a Reply