Posted by Goat | Filed under Leaks, Music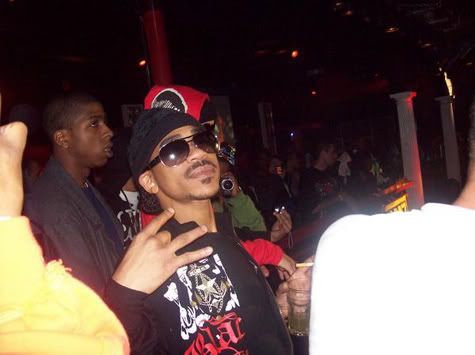 Yo man this Domain Diego's gonna be fire. Nue music from Biggaveli featuring Mitchy Slick my Dukes. Def download this one!

Download Niggas Aint F*ckin With Us – Max B. Feat. Mitchy Slick
Bonus: I gotta Have You, you may remember this one from this post.
2 Responses to ""Niggas Aint F*ckin With Us"
Max B. Feat. Mitchy Slick"
Big Homie Says:
May 29th, 2008 at 9:35 am

When you get the mixtape, please kindly send it my way please (pause)

Good looks my duke.

Aint No Jive Suckas Here!!! » Blog Archive » DJ Lazy K & Max B.Million Dollar Baby 2.5 Da Appetizer Says:
June 10th, 2008 at 1:13 pm

[...] Bonus Tracks: Max Goin In On Lyrical Excercise Beat & Niggas Aint F*ckin With Us – Max B. Feat. Mitchy Slick [...]
Leave a Reply