Posted by Trose | Filed under Events, Music, Nuwz, Racism, Singles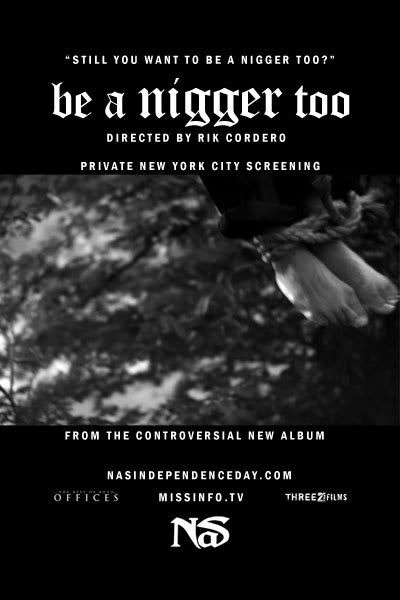 This image says a 1000 words. Lets wait and see what Rik and
Nas cook up.
Thanks to Miss Info

Visit Nas new site
2 Responses to "Nas – "Be A Nigger Too" Poster for video"
Client 9 Says:
May 23rd, 2008 at 10:02 am

W O W !

Money C. Paycheck Says:
May 23rd, 2008 at 2:06 pm

Whoa whoa… I made that comment on another post..WTF is PMD doing?
Leave a Reply