Posted by Goat | Filed under Beef, F**kery, Nuwz
TMZ reports that the bully of the West was G checked last night at a club in Hollywood.

Suge was at Shag nightclub when he began arguing with a man he had been talking with. Our spy overheard Suge say, "I want my money!" Suge and his peeps beat the guy to the ground, but the man landed a right hook on Suge's face, knocking him out for around three minutes. Suge was taken to the hospital where LAPD officers arrived, but he refused to file a report.
I guess people are starting to let the street lore fade away. Let's see where this goes and if it's the end of Big Suges reign of tyranny. More pics inside post.
Update: Here's some more pics of Simon slumped. via TMZ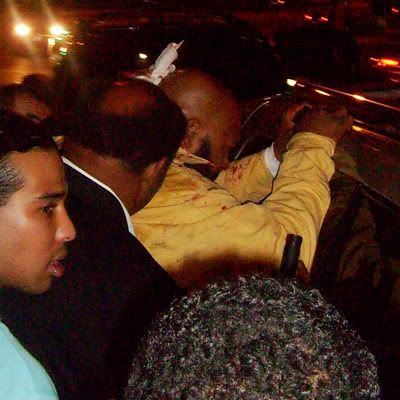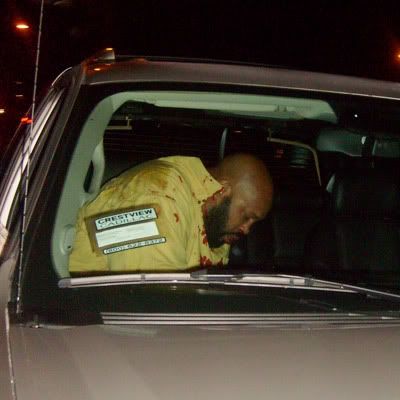 Tags: Suge Knight
5 Responses to "Suge Knight Goes Nite Nite"
Leave a Reply