Posted by Goat | Filed under Leaks, Movies / T.V., Music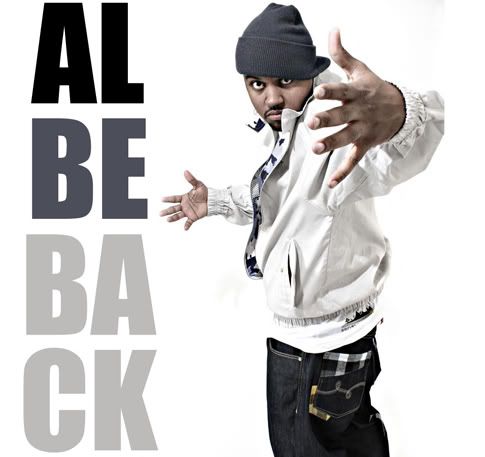 My dude Shake put me on to this emcee that you may remember getting his acting on in ATL. Meet Al Be Back, representing the Boogie Down Bronx. He was also featured on the bonus cut "Goodnight" with Mos Def on Kanye's Graduation. I dropped a few tracks inside and his new video for his latest release titled "Come On".

Video for Come On

Download Come On & Venting by Al Be Back
Bio
Born in South Bronx, New York, Albert "AL BE BACK" Daniels personifies the true meaning of Hip Hop in all his creative endeavors. The actor/poet is most noted for his infectious humor as "Brooklyn" in the critically acclaimed Warner Brothers feature "ATL". Through his relationship with cousin, late rapper BIG PUN, Daniels worked as a music video P.A. for the director Chris Robinson. When given the script for the movie, Chris immediately sought out Daniels for the role. In addition to his acting ventures, Daniels is recognized for his poetry. Along with being a regular at New York's Nuyorican Café and Los Angeles's Da Poetry Lounge, Daniel's life story is featured in the award winning spoken word documentary "SPIT" directed by Rotimi Rainwater, which was featured at Cannes. He is also a highlighted poet on HBO's "Def Poetry Jam". Daniels is a well-known rapper among the New York music community and has opened up for artists such as Lauryn Hill, Rakim, De La Soul, Bone Thugs and Harmony and Mobb Deep. Currently, along with progressing his talent as an actor and poet, Daniels is recording his debut rap album, "Walkman", making him the first artist released on Robot Sound Co., a label owned by Chris Robinson. Albe Daniels has not only been named by The SOURCE MAGAZINE as an Unsigned HYPE, he also has becomes 2007's best kept secret, writing songs for artists such as Kanye West, Mos Def, Dead Prez and a host of others. All this to say on a stage, in front of a camera or in the studio, Albe is the new wave of artists that has done it all. It only gets better.
Tags: ALBe BACK
Leave a Reply