Posted by Goat | Filed under Bullet Bullet!!!, F**kery, Interview, Nuwz, Politricks, Racism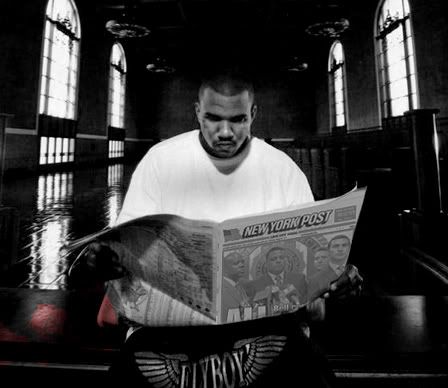 Any reason to use my cheesy photoshop rendition again. Game speaking to The After Hours Spot Radio Show On Sirius Radio. His quote us definitely on point toward some NY rappers.

"I Don't Know Why NY Is So Quite & Hip Hop Community Right Now Is Straight Pussies"!
3 Responses to "Game Is Furious With Hip Hop Communities Response To Sean Bell Verdict"
Big Homie Says:
May 2nd, 2008 at 8:55 am

This guy kills me when he talks. Dude just sounds aggie and imo puts on a front when speaking. At times, just doesnt make sense. He just needs to stop and just keep bringing decent music.

Client 9 Says:
May 2nd, 2008 at 9:50 am

Well the "major" rappers are indeed quite. Maybe they feel they have bigger fish to fry or they dont want anymore more drama with police.

Bottm line is rappers (sans Dead Prez) as long with most black folks are scared of Po po.

I hope the Game isnt shocked with the lack of unity within the hip hop community because it has always been this way.

S. Mathis Says:
May 2nd, 2008 at 10:23 am

I agree with GAME's sentiment.
Leave a Reply