Posted by Goat | Filed under Bullet Bullet!!!, Nuwz
So Weezy & Baby attended Manhattans criminal court today to face the Judge about the gun charges from last years' arrest. The hater in me is mad cause I know I can't ride the 4 train and get caught with a gun without doing time. In other news Weezy's album got pushed back. As if that's a surprise to anyone. (More pics inside post)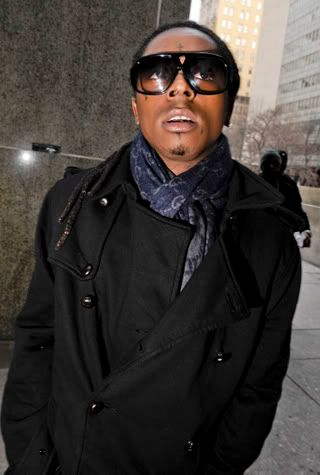 3 Responses to "Weezy Goes To Court Today"
The Wow Jones Report Says:
April 9th, 2008 at 7:27 pm

This guy looks like a roach.

–The Wow Jones Report

Mindy Marin Says:
April 9th, 2008 at 10:37 pm

I have to agree with you Wow

S. Mathis Says:
April 10th, 2008 at 8:38 am

Is that how he dressed going into court? I mean if your gonna be in the jungle at least wear the proper camouflage. Low life mafia gangsters do it all the time.
Leave a Reply