Posted by Goat | Filed under F**kery, Music, Nuwz, Smh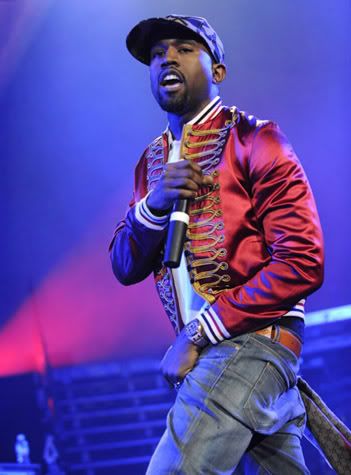 TMZ reports that songwriter-producer Dayna Staggs (aka D'Mystro) is suing Kanye West and Roc-a-Fella records for copyright infringement. Dude is basically salty that Mr. West didn't obtain a license to use "Volume of Good Life" for his version. He even takes a jab at Ye' saying that he was was "only at the age of 6 or 7 years of age" when his song was written.

D'Mystro is also peeved because Kanye's song "contains vulgar and offensive" images and "harms the reputation" of his much cleaner song. He wants 85% of all world sales of the proceeds from the music that uses his work, though he doesn't explain how he came up with that number. Kanye's label hasn't returned a message seeking comment.
Damn Ye', I figured a man like yourself would be about the paperwork. Will follow up as story develops.
2 Responses to "Kanye West Pockets Bout To Get Tapped"
AJ Says:
March 26th, 2008 at 1:49 pm

any1 heard the song?

S. Mathis Says:
March 26th, 2008 at 11:08 pm

I'll believe it when KANYE is writing the check.
Leave a Reply