Posted by Goat | Filed under Albums, Throwback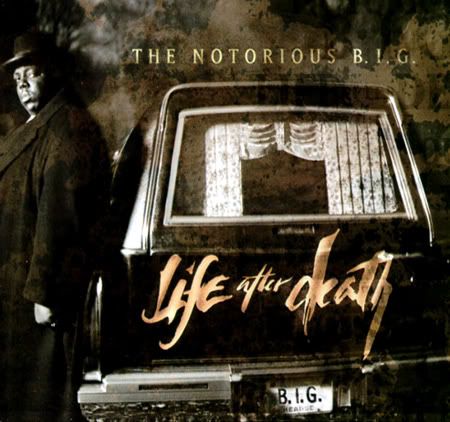 I remember the day like it was yesterday. I tried to come to class late but truancy wasn't having it. I figured I'd stay in Mc Donalds til' 10 am then hit The Wiz to pick up Life After Death so I could be exclusive. Jake was making sweeps so I had to go to A&D like the rest and wait. I heard a few leaks off Life After Death but I was losing my mind.
My Clue CD with the Mo' Money Mo' Problems snippet couldn't hold me anymore. While cutting class and walking through the halls this kid I knew had a double CD case in his hand that was cracked. "Yo, you want Biggie album" he said. Of course I didn't believe til' I seen the booklet. I bought it without hesitation happier than a kid on Christmas cracked case and all. During that lunch period, me, Julio, Sess, and C.I.A. bumped the album with bitter sweet feelings. Poppa was no longer here to see how much we appreciated his music. Later that week I copped a fresh one without the crack. One of the illest albums ever. If you don't know now you know Nigga.
R.I.P. Frank White
5 Responses to "The Best Album Came Out 11 Years Ago Today"
Leave a Reply