Posted by Goat | Filed under Beef, F**kery, Homo Eroticism, Nuwz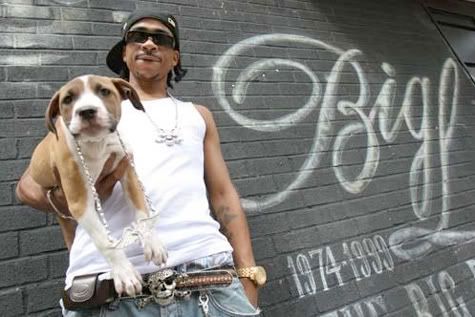 Right now this is all alleged and pending. I spotted an image of a myspace email from Max B. stating his resignation from Byrd Gang over at WSHH. The email also has some funny quotes, I'll leave you with one.

JIM JONES IS A SWAGGER JACKING FRENCH COCK SUCKING BASTARD
Yea, all dat…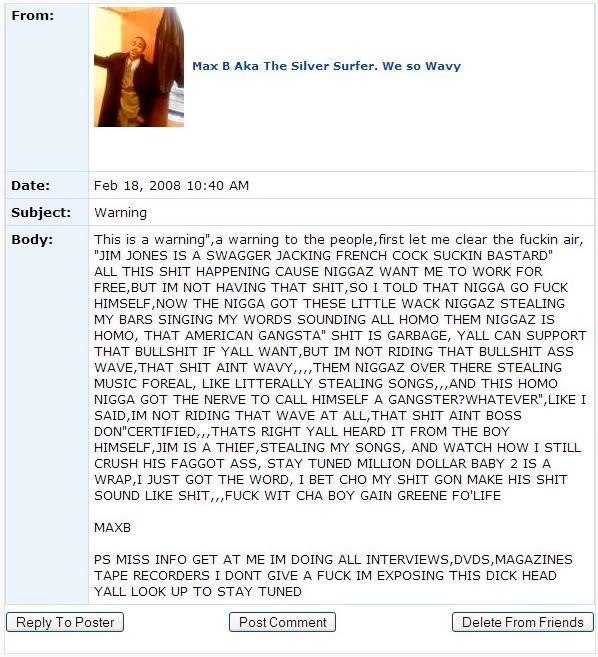 Now I couldn't find this on Max B's myspace so I cannot determine how authentic it is yet. World Star Hip Hop stand by it saying they have a full video coming soon. I will definitely keep you posted. This might be true since Max B was removed from the retail release of Harlem's American Gangster but his verses were not. Dipset is falling some more.
5 Responses to "Max B Leaves Byrd Gang?!?!?!"
Leave a Reply