Posted by Goat | Filed under Nuwz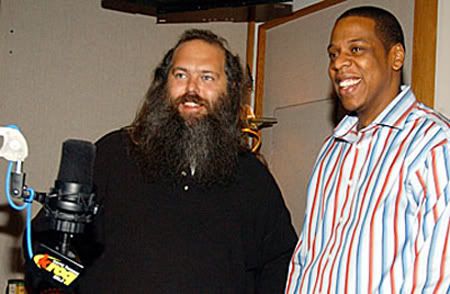 As if this was a surprise to anyone here. So my dude at Smartenupnas informed me that Jay-Z aka El Presidente will resign from his position at Def Jam come New Year. I wonder where he's going next….hmmmm.
LOS ANGELES – Shawn "Jay-Z" Carter said Monday that he will leave his post as president of Universal Music Group's Def Jam Records label after his contract expires this year.

The rapper, who was named Def Jam president three years ago, said in a statement that it is "time for me to take on new challenges."

He will continue to release his own music through his record label, Roc-A-Fella/Def Jam after his contract expires Dec. 31.
7 Responses to "Jay-Z To Resign From Def Jam Come New Year"
Leave a Reply