Posted by Goat | Filed under Concert, F**kery, Interview, Movies / T.V., Music
Posted by Goat | Filed under F**kery, Interview, Music, Nuwz
Konman chats with SPIN about Graduation, making his "blackest" album ever, and why the Grammy's better have there mind right.
There's certain things that black people are the best at and certain things that white people are the best at. Whatever we as black people are the best at, I'ma go get that. Like, on Christmas I don't want any food that tastes white. And when I go to purchase a house, I don't want my credit to look black.
Posted by Fresh | Filed under F**kery, Music, Smh, WTF?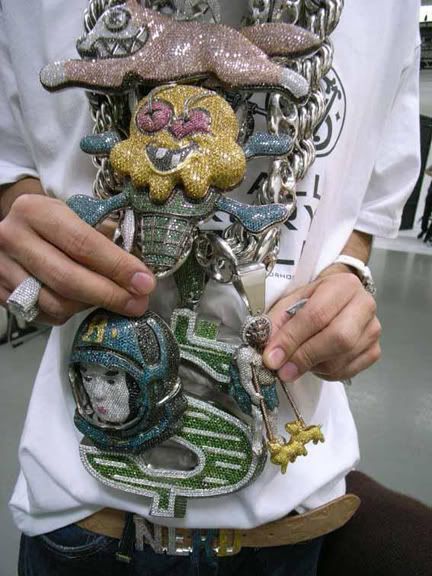 Take a look at the list..
Read the rest of this entry »
Posted by Goat | Filed under Movies / T.V., Music, Throwback
I remember I was really hyped for this album back in the day. None the less it was a let down but these two songs got alot of burn on my CD player.