Posted by Goat | Filed under Leaks, Music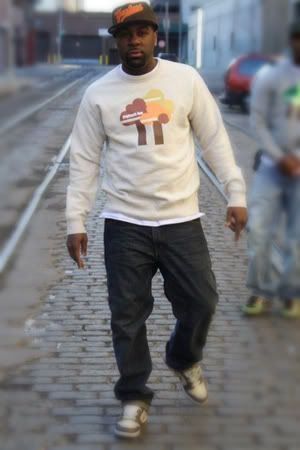 Brooklyn Emcee Hiroller is one of the next emcees to blow in New York. His mixtape Second To None was one of '07′s breakthrough street LP's. The title track gets more infectious with each listen. Be sure to look out for more tracks from him in the '08.
3 Responses to "Hometown Heroes Spotlight: Hiroller"
Reason Says:
December 10th, 2007 at 12:22 am

I for one am giving Hiroller my full support. I hadn't really heard much from him until I heard him on Phever's 2 Hard Remix (which he destoyed like an A-Bomb). Now I'd have 2 say he's my 2nd fav. up & coming rapper LOL (sorry but Phever is my dude). I still wish him all the success in the world & hope 2 hear more from him & more collabos between him & other good rappers. Oh yeah, Hiroller holla at me or Phever about gettin on this Ignorant Radio mixtape we got comin up. You know we need a hot 16 from ya.

letsjusteatcheese Says:
December 10th, 2007 at 10:28 am

second to none is definitely one of my favorite songs by hiroller. word to reason he killed the 2 hard remix! it's always lovely to see local dudes with skills shinin'.

Nigerian Marven Says:
December 10th, 2007 at 4:36 pm

Yes Hiroller..Dat nigga get's Marvens full support. I am new to how you say it Pardon me Duke..I don't know what this has to du wit de Blue Devils go Football! But yes Hiroller Jeanus.. And dat nigga Phever OMG him too.
Leave a Reply