Posted by Goat | Filed under F**kery, Homo Eroticism, Interview, Leaks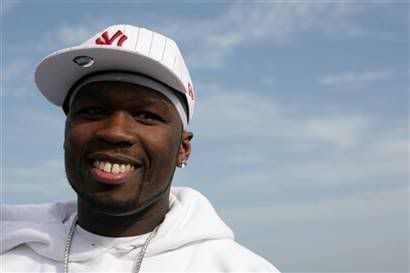 50 answers the rumors about the stupid coke accusations. He also says f*ck Croatia and talks about India. Even talks about how In Da Club bought him Mike Tysons house. He also digs in to Spike Lee a little.
You f*ck up those movies and Denzel bails you out every time.
Props to the homie Two-Times!!!
Part 1 of 50 with Whoo Kid on Shade 45
Part 2 | Part 3 | Part 4 | Part 5 | Part 6 | Part 7
2 Responses to "50 Cent & G-Unit On Shade 45 (12/8/07)"
HeadbangeRR Says:
December 13th, 2007 at 6:50 pm

IF ANYONE EVERR THOUGHT THAT ONE MAN KOULDN'T EVERR RIDE HIS OWN DIcK, THEN HERES PROOF THAT IT'S TOTALLY POSSIBLE. GUESS IF YOU DON'T, NO ONE ELSE WILL…

THOUGH HOMIE IS DRUNK AS FUcK AND TALKIN THAT cKRAB SHIT, HE AIN'T EVERR LONG ABOUT THE INDUSTRY…

MORE POWERR TO THIS NIGGA…

HeadbangeRR Says:
December 13th, 2007 at 6:50 pm

(NOT LONG–WRONG)
Leave a Reply