Posted by Fresh | Filed under Leaks, Music, Nuwz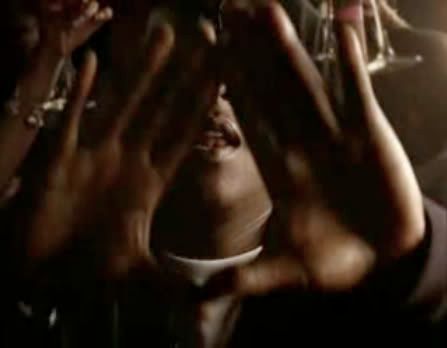 The man behind the ROC sign is Jadakiss and he is officially on Jay's label. He is here pictured throwing up the Roc sign in the Jay-Z's ROC Boys music video. I guess they sealed the deal with that move. The Winner Is…we will see! Read more here
Posted by Fresh | Filed under Leaks, Music, Singles


Yes, the Lil' Pimp is Katt Williams and he is actually rapping. Don't forget he did sign to Diplomat Records with an album coming out soon. Enjoy!
Gotta Shine: Katt Williams Feat. Mike Jones & Paul Wall
Posted by Fresh | Filed under Albums, Bullet Bullet!!!, Bumboclaat, Leaks, Movies / T.V., Music, Nuwz


I don't know much about chess, but I can count and she whipped his ass! Daaaaammmmmnnn!!! Now on with the news…
Bonds indicted by BALCO federal grand jury, basically he was caught for lying. Say it ain't so Barry!
Luda is my dude and he is making moves…with role in new sci-fi thriller. Read here
MTV 'Cribs" will air a full episode featuring 50 Cent and his Connecticut mansion November 29th at 10:30 p.m. One up for 50!
Straight from the Horse's mouth: DJ Drama Advises Mixtape DJ's, "Stop F**kin' Makin' Lil Wayne Tapes Every Other Day"
Lupe Fiasco "Cools" In December, New Album On The Way. Good Luck!
Posted by Fresh | Filed under Music, Singles, Throwback


This was my joint when it came out and it was the best song on the Nutty Professor II soundtrack. I was watching a whole bunch of Jay-Z videos on VH1 Soul when Hey Papi came on, man this took me back to a time where everything was good. Look out for drunk Dame Dash, Superhead and some random old man getting he freak on.
This is for you Beggar!