Posted by Fresh | Filed under Interview, Movies / T.V., Nuwz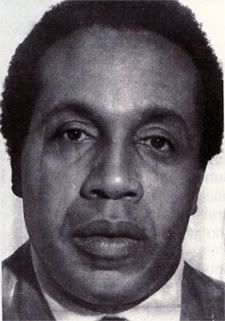 Frank Lucas aka Super Fly sat down with MTV and discuss a couple of things with them. He spoke about a possible sequel to American Gangster, his life, Nicky Barnes, and his friendship with Melvin Coombs. Now, I know you are asking who Melvin Coombs is and I say good question, right! If the last name looks familiar, you are on point he is the father of Diddy Run the City.
Nah. You saw what it was [in "American Gangster"]. That's spoken. That was the way it was. Nicky was a flamboyant guy, who was kind of live. Me and him were friends; I guess we're still friends. He would jump out of cars and beat up junkies and all kinds of foolishness. I didn't like that. I tried to stay out of the limelight. Listen, if you go out there in the streets — a 5-year-old kid would know — if you're flamboyant, you're not gonna last but a minute. If you don't do flamboyant and stay out the limelight, you might last an hour or a day. I'm just using an example, you know?
Read the interview here
6 Responses to "The Real Frank Lucas Speaks With MTV"
Leave a Reply