Posted by Goat | Filed under F**kery, Movies / T.V., Smh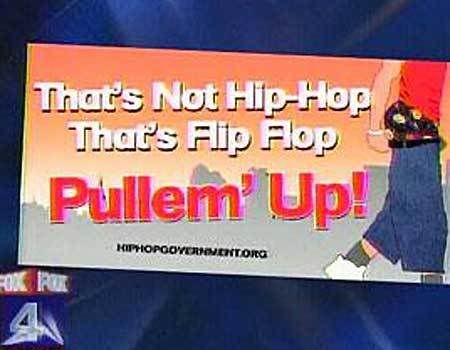 So people in Dallas are really pushing this Saggy Pants Campaign. I myself wear my pants at waistline but I guess it's because my mother raised me right or maybe I'm just old fashion. Well the people in Dallas aren't having it no more.
As of Tuesday 14 billboards will be placed around the city to promote Pilling Em' Up. They have even made a cheesy site. The worst part is the slang they're using. You can tell it was someone from Bill O' Reilly's camp wrote it. Terms like "Keep It 100″ and "Represent yourself like you present yourself". I'm pretty sure they don't even know what the 100 stands for. Why not spend the money on some recreation centers for these kids….
8 Responses to "Pull Em' Up !!!"
Leave a Reply