Posted by Goat | Filed under F**kery, Interview, Movies / T.V.
Fresh off busting Steve Avecedo's ass, Diddy takes time to chill with his 4 kids (I say 4 cause the oldest named Q comes from Al B Sure's sack) in his home. Great PR Diddy, trying to show the world you aren't that violent.
Posted by Goat | Filed under Albums
01. Do Something
02. Hood Nigga
03. Money Man
04. Tryna Make a Jug
05. Crack Muzik (This That Musik)
06. Battle Field
07. Take Your Shoes Off
08. I Know
09. Count On Me
10. Real Motherfucka
11. Juice Box
12. Money Up
13. You Don't Know Me
14. Lil Shawty
15. Last Time I Checked
I was first introduced to Atlanta native Gorilla Zoe through his first single Hood Nigga, which has been one of the better Southern Hip-Hop raps to be released this year. It featured skillful wordplay over a bouncy yet bass-thumping beat. Gorilla Zoe before this if you didn't know, was pegged to fill the spot in Boyz n The Hood vacated by Young Jeezy. Hard shoes to fill being that Young Jeezy was the favorite coupled with his going on to have two platinum solo releases. With no other preconceived notions about Zoe other than his first single and the aforementioned, I went into listening to Welcome to the Zoo with high expectations.
Posted by Goat | Filed under Beef, Look-A-Likes, Misc., Movies / T.V., Nuwz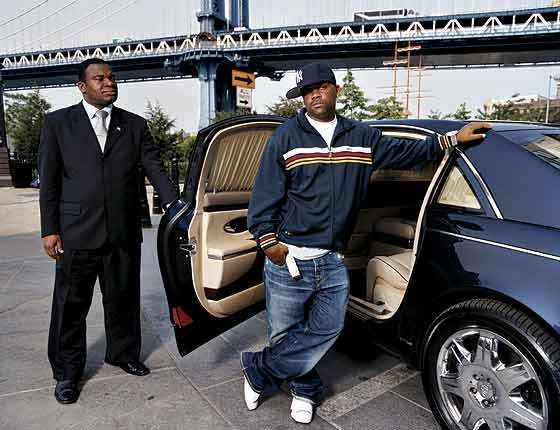 Dame speaks to SOHH about his doc on Nicky Barnes and how he feels about Jay's American Gangster.

BONUS VIDEO: International Grizzly Part 2
Posted by Goat | Filed under F**kery, Movies / T.V., Music
So from the looks of the audience they were all hypnotized by Lil' Wayne's performance at the BET Hip Hop Awards. Is it just me or am I the only one that's not hypnotized by this f*ckery. The faces in the crowd looked as if Martin Luther King was delivering a speech. Gotta love the line "And if I'm wrong there is no white"…keep promoting that cocaine use Weezy.
Posted by Goat | Filed under Leaks, Music
Peep the second single off the self title album Smif & Wessun.
In Stores October 23rd
Posted by Goat | Filed under Movies / T.V., Music, Throwback
I'm up 4:00am and VH1 took me back with this one right here. This video basically painted California for this New Yorker. Directed by F. Gary Gray for The Predator album, this album was one of Cube's darkest efforts.