Posted by Goat | Filed under Leaks, Mixtapes, Music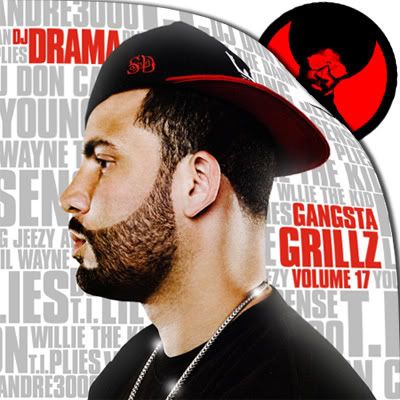 Fresh off the G5 is that new ishh from Barack O' Drama…..OKAY NOW DOWNLOAD AND DISCUSS!!!
Posted by Goat | Filed under Leaks, Music
Here's a cut off Phever's 13th Floor. One of the tracks off the album. Download and Discuss.
Posted by Trose | Filed under Interview, Music
Check out this interview from
The Life Files Radio with Irv Gotti. He talks about rebuilding the Inc., his new signees, Ashanti and more. Also check out his show tonight on VH1 at 10:30 East Coast Time…Yea I said it East Coast
Posted by Goat | Filed under Albums, Music, Reviews
01.Intro
02. Back 2 Work
03. 2 Hard
04. Swagger
05. Once Chance Feat. Voyce
06. Rose Song
07. Second Night Feat. Sasha Storm
08. Save A Place 4 Me
09. Ribbon In The Sky
10. Superstar Feat. Xio
11. Break Em' Down
12. Chest Fracture Feat. Preme
13. 2 Hard Remix Feat. Hiroller & MECH
Brooklynite Phever has been paying dues in the underground Hip Hop scene for the past few years. His second Lp 13th Floor shows his lyrical growth as well as better production. Although I'm pretty skeptical when it comes to independent artists I decided to give the Young Emcee a shot on PMD.
Posted by Goat | Filed under F**kery, Nuwz, Smh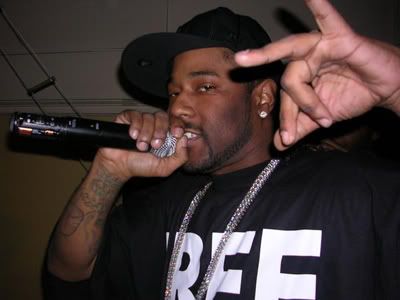 Now this is probably the last time you'd see a post on Bleu. Turns out the dude finally got indicted like the rest of BMF. Now someone's gonna have to wear a FREE BLEU shirt.
Allhiphop's got the full story
Posted by Goat | Filed under Beef, Bullet Bullet!!!, F**kery, Movies / T.V.
Star & Bucwild keeping it funky and G-checking lames. Check out the rest in the series after the jump.
Posted by Goat | Filed under Albums
Rapper Big Moe of Houston, Texas died on October 14, 2007 after suffering from a massive heart attack. He had some buzz back in 2002 with his single Purple Stuff. RIP to his family he was 33 years old.
Posted by Goat | Filed under F**kery, Smh
T.I.'s new nickname should be can't get right. This fool is a convicted felon talking bout "No Flash No Bang" in a K-Mart parking lot. This is clearly a weed carrier job but he wants the street cred. To add more insult to injury his boo cakes gets caught with Weed and Ecstasy.
More at SOHH

UPDATE: T.I. Denied Bail
Posted by Goat | Filed under Movies / T.V., Music
The Brick In Stores Now…Cop That!
Posted by Goat | Filed under Beef, F**kery, Nuwz
So the Puffsters back at it again folks, allegedly speaking of course. Diddy is accused of punching an acquaintance after exchanging words. The victim said he tried to retaliate but Combs bodyguard reached under his coat insinuating he had a gun.

Full Story Here