Posted by Goat | Filed under Beef, F**kery, Homo Eroticism, Interview, Music, Nuwz, Racism, Read A Book N*gga, Smh
Those who made it out to Allhiphop's Social Lounge Panel with Dr. Cornel West seen something beautiful. If you missed it don't fret cause we at PMD got some footage and pics for yah!
The panelists were Radio personality Wendy Williams, Rapper's David Banner, Pharoahe Monch, Master P and Dr. Cornel West. The panel touched on the war against Hip Hop, Politics, Racism and many other ills that affect the culture and youth today. Each speaker made great points throughout the discussion. Two heads that kept buckin' were Master P and David Banner. Cleary on polar opposities but in the same fight the brothers tried to understand where each one came from. After the discussion Saigon came through and performed for the audience. Overall I left there with a new breath of air and a renowned sense of purpose. I need to get up on my book knowledge Dr. West has put out and so should you. Some think of him as a radical of sorts but I feel his words are the gap between the old and young. Anyway, enjoy the footage we got and the pics, hopefully you will get something from it too.
Footage from the Discussion

Part 1

Part 2

Part 3

Part 4

Part 5

Saigon Performing "Dreams"

Saigon going Acapella
Photos from the Discussion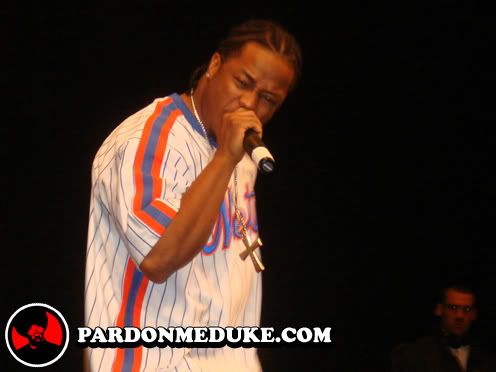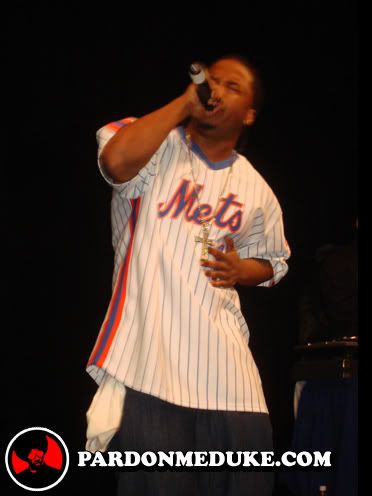 6 Responses to "Allhiphop Week:
The Social Lounge with Dr. Cornel West"
Leave a Reply